Do you fail in monitoring your GMB account? Don't worry. In this article, let us know some Google My Business Mistakes to Avoid.
With the available tools, it seems creating a GMB account for your business is a very easy thing. But still, many business owners commit mistakes while creating Google My Business accounts.
Such candidates who feel struggles for managing GMB accounts can follow this article completely.
Blog Contents
What Is Google My Business?
Why Should Have Account In GMB?
How To Create a GMB Account Perfectly?
Common Google My Business Mistakes To Avoid
GMB Tips To Avoid Account Suspension
Final Conclusion
Above all are the blog contents you can find in this article. Candidates who are not aware of Local SEO and Google My Business are advised to go through the complete article without any skip.
What Is Google My Business?
Google My Business, popularly known as GMB is a free tool or website offered by Google, to make our business online.
Spreading the world about your business became easier with GMB. Your potential customers can easily find your business details, location, phone number, reviews, lot more through this tool.
Almost all types of business owners will register their business on GMB. So that whenever the user searches some business on Google, it can display the related businesses from GMB.
Why Should Have Account In GMB?
Today everything is online. Having a business online presence is more important than having a physical store.
Google My Business is one of the genuine, free tools make our business online. So we must create a GMB account for our business.
By making our business online, customers can check timings, contact details, business images, videos, reviews, etc. We can create trust among customers before they visit us.
How To Create a GMB Account Perfectly?
As we said above, creating Google My Business is very easy. Even then some business owners struggle to maintain the accounts without suspensions from Google.
So, here is a video on How to create a GMB account perfectly. Candidates who do not have any idea about Google My Business and Local SEO can use this video.
Common Google My Business Mistakes To Avoid
In general, most of the candidates do not face issues while creating a Google My Business account. But they struggle to maintain the account in the long run.
Sometimes accounts may be blocked or suspended. This may be due to various reasons. So we need to take care while creating the GMB account itself to avoid suspension. So here are some common Google My Business Mistakes To Avoid.
1. Name
Yes, we have noticed that many business owners are not giving the proper, exact business name in the GM listing. Instead of that, they are giving keywords, fancy names to rank for local searches.
That's not a good practice. We must give the proper and full business name.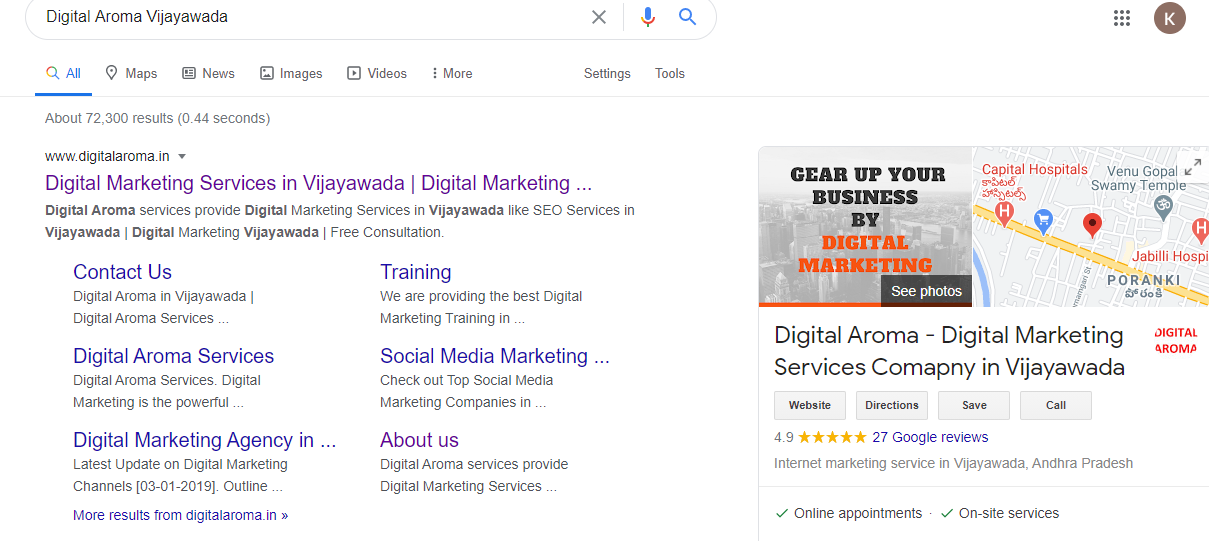 2. Unclaimed Listings
If you don't claim your listing, there might a chance that other users or business owners can edit your information. Or else they might close your business permanently.
So never leave your business listings unclaimed. Even Google will not able to alert you on suspicious business logins.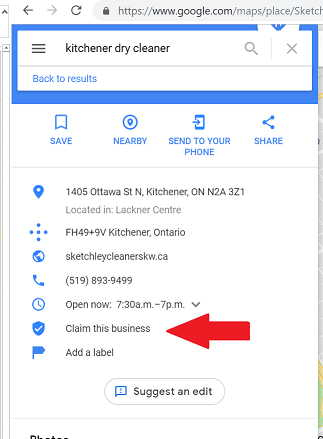 3. Missing Information
This is one of the common mistakes to avoid in Google My Business Listings. Most of the business owners will make mistakes in giving proper information.
We must give proper website URL, email address, phone number, locations, etc. If we close business, make sure that you click on "close business permanently".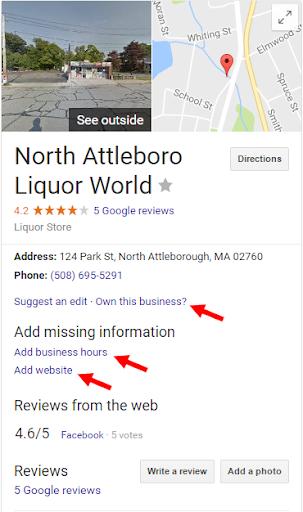 4. Ignored Reviews
This is other common GMB Mistake owners do. They will not respond to the reviews. You may get positive or negative reviews.
You must respond to both. So that customers can trust you the most. Even for negative reviews, respond politely, and make sure they never happen again.

5. Q&A
Question & Answers is actually the best feature offered by GMB. There you can find a number of questions from your customers and audience regarding the business.
You must answer every question to create a good impression. And, if you do not answer the questions, somebody else can answer them. They might give right or wrong answers. So answer questions, do not ignore them.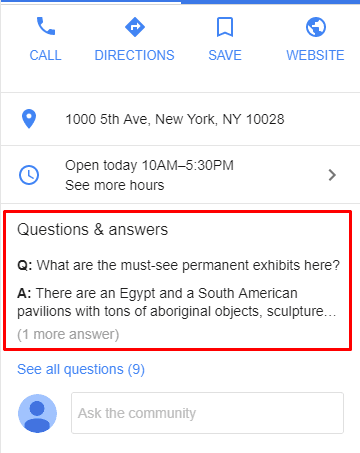 6. Map Locations
We must carefully include our address location in the GMB account. Some business owners will include the wrong addresses. In such cases, customers will not reach our address and we lost our business.
So use the GPS location feature and include the perfect map address without any confusion.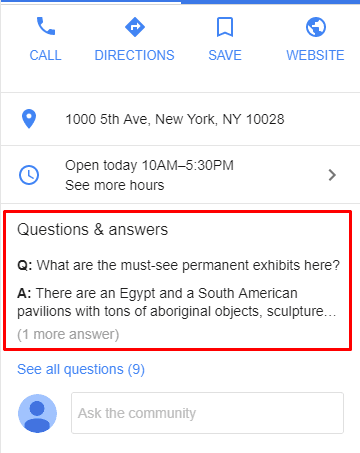 7. Photos & Videos
Many owners will post only logos and other posts related to their business but not the exterior images. We must post both interior and exterior images.
Remember that, we must show our business reality through images and videos in the GMB account.
I hope these 7 points help you understand some mistakes to avoid in the Google My Business account. For more information, access the below link.
Know More About GMB Mistakes To Avoid
GMB Tips To Avoid Account Suspension
Account suspension is the common thing that most business owners face from GMB. Sometimes this may be happening with very small errors.
So, below are a few GMB Tips to avoid account suspension. These tips may save your account from suspending.
Avoid Multiple Locations when they do not exist
Avoid Using Spam Names. Use Real Titles.
Don't upload photos if they aren't yours
Avoid Keyword Stuffing In Posts
Stay Updated (upload post every 7 Days)
Don't Add Fake Reviews
Avoid Irrelevant Categories
Avoid Inconsistent Listings
We hope these tips help you maintain your GMB account properly.
Final Conclusion
Finally, we want to conclude that, maintaining a GMB account should be done carefully. If we ignore small actions, our account may get damaged by other users or business owners. So, be careful.
Still, if you have doubts about Google My Business Mistakes to avoid, post them in the below comment box. You can also contact us for Local SEO Services.
For more information on digital marketing services in Vijayawada and our packages