Hello Readers, Today we want to share the Latest Social Media Marketing Updates through our blog. This blog is stuffed with 2022 Social Media Marketing Trends and the effects of Social Trends in business.
Our main intention is to bring more awareness about Social Media Marketing and how people can make use of the most advanced technology of Social Media for their business. Let's get into the blog.
Social Media Marketing
Social Media Marketing is the kind of advertising or marketing our products and services online by using different social media platforms like Facebook, YouTube, Instagram etc.
In clear, Social Media Marketing is the way of reaching the targeted audience and our customers and acquiring more visibility to our website or business.
Who can make use of SMM Services?
It's no matter of a question… Candidates who are running a small business, large businesses, e-commerce sites etc can use Social Media Marketing Services.
Generally, business people who will engage more in Social Media activities can easily build a brand for their products by following Latest Social Media Marketing Updates. As per the reports, small scale business holders can make use of the SMM services up to large extent.
Social Media Marketing shows a great effect on business. The only thing every user needs to do is create a business page on all the top Social Media Platforms and advertise his products or services on that page.
Latest Social Media Marketing Stories
Adding Social Media Marketing for your business is not enough. You need to be updated according to the present technology. By following New Trends in Social Media Marketing, you will get more chances to market your business in different innovative ways.
Due to this reason, we are sharing some of the latest Social Media Marketing Updates. Business people are advised to follow these updates carefully.
1.Facebook Fact-Checking Program Also Cover Images and Videos
Facebook first implemented its third party Fact-Checking program in 2016.
Initially, this Fact-Checking program has focused on articles with misleading content.
Now, the problem is the misinformation is being increasing through images and videos.
So, Facebook has passed announcement that Fact-Checking program now detect the mislead content in images and videos.
So that, misinformation or damaging cannot be done through images and videos.
This is recognized as top one in the remaining Social Media Marketing Trends.
Click Here to know complete Update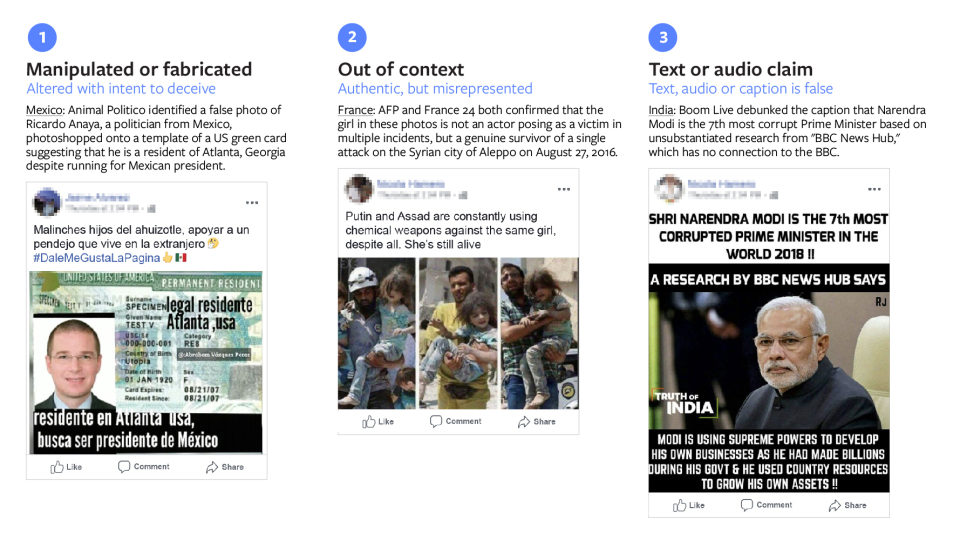 2. Snapchat Enables Publishers to Source User- Generated Content
We can say that Sapchat is one of the New trend in Social Media Marketing.
Snapchat launches a new program that it enables the publishers to source the User-Generated Content.
Snapchat is one of the popular apps used by huge number of younger generations.
As per the report, users are posting over 3 billion snaps per day.
By this we can understand that so much unique and valuable content is uploading in the app every day.
Now, Snapchat is allowing the publishers to use this content and create their own curated Stories.
So that, publishers can use both snap and own content.
Click Here to know Complete Update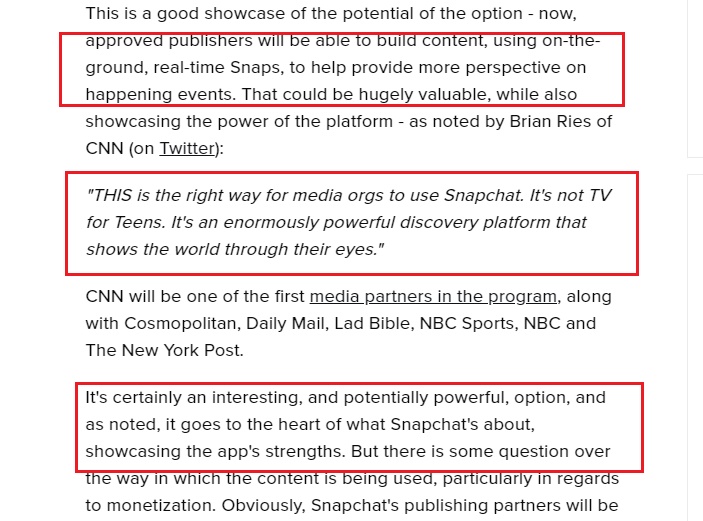 3. YouTube Adds Vertical Video Ad Options
YouTube is the leader of online videos.
Now, YouTube adds a new feature called Vertical Video Adoption.
Most of the YouTube Views are mobile users and they watch videos from mobiles.
So, their latest announcement is that Vertical Video Ads enables the ads to appear on the full-length screen.
Advertisers can now snap up slots that fill up a user's screen.
Hyundai brand has already trailed this new creative feature which expands based on the dimension of videos.
Many advertisers of Social Media Marketing Agency are implementing this.
Click Here to know Complete Update
4. YouTube Launches new 'Older' Kids Section
YouTube has announced some new tools to help the parents to control what their children are watching.
The first new option is 'parent-approved' content, which enables parents to hand-pick, and exclude, specific channels within the app.
YouTube Kids content will now also be split into an older, 8-12 year-olds category, which will include additional new content, like popular music and gaming videos.
YouTube Kids, which serves more than 8 million weekly active users, is a particularly important initiative for YouTube, because it helps to form usage habits from a younger age.
This is one of the best Social Media Marketing Trends in present technology.
The new 'Parent approved' content picker is available now on Android, and coming soon to iOS.
While the older YouTube Kids experience is now being rolled out in the U.S., with global expansion planned for the near future.
Click Here to know Complete Update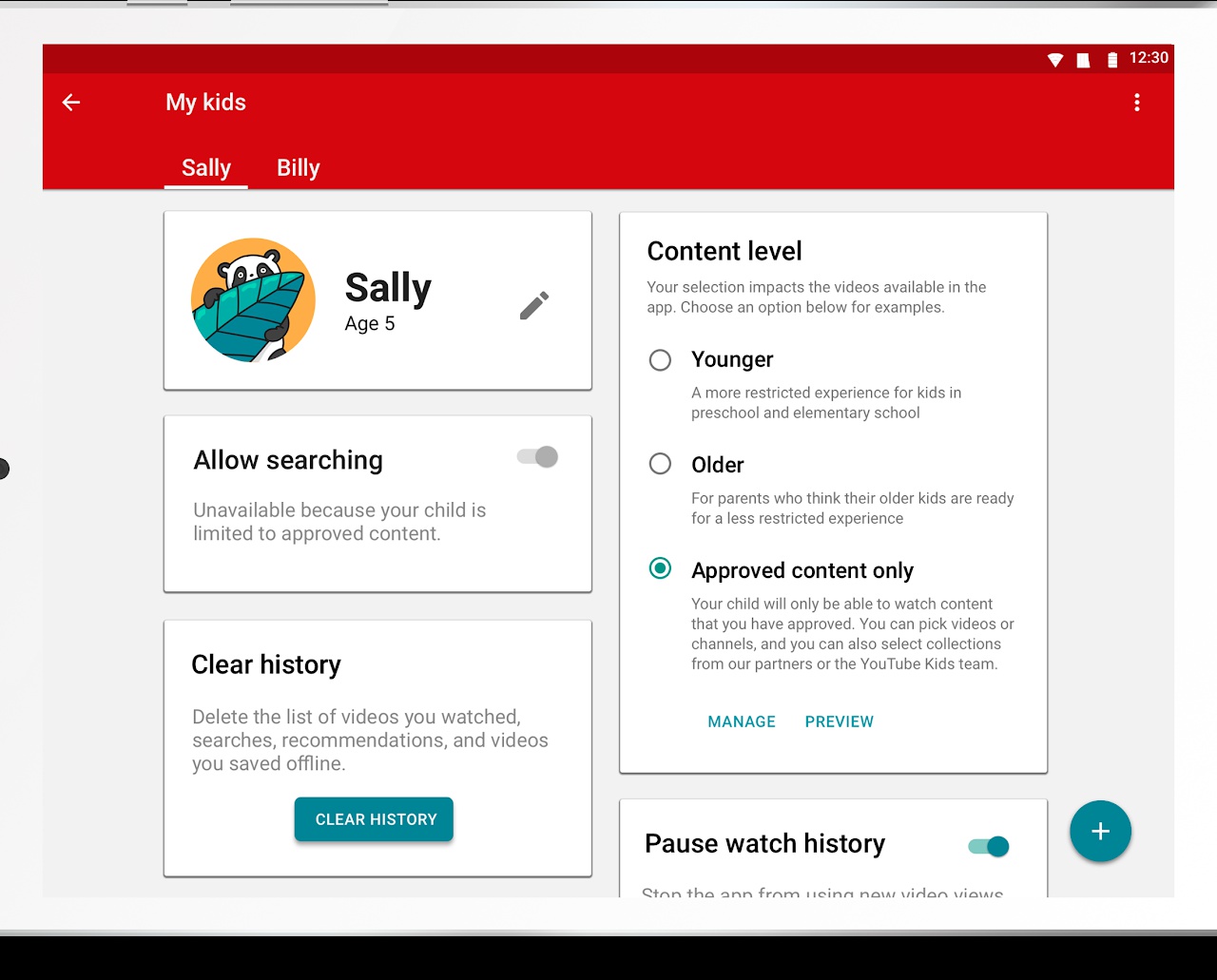 So, these are the new trends in Social Media Marketing followed by every Social Media Marketing Agency. Hope business people, advertisers will use these updates and incorporate them into their websites.
How Social Media Marketing does affect Business?
The impact of Social Media Marketing on the business is very high. SMM Services will help the business to develop in many ways. Some of the most important effects of SMM for Business are
– Marketing :
Other than brand building, site visibility, more traffic etc, one of the main things done through SMM is product marketing. Social Media platforms will market our products and services in a very effective way.
– Connectivity :
Social Media Marketing will help you to connect with thousands of customers on social media platforms. You can know the customer's interests and preferences and advertise your products accordingly.
– Cost-Effective :
We can say that Social Media Marketing is very cost-effective when compared to other marketing techniques. We can create our business profile or business page and market our products on all social media platforms free of cost.
– Better Customer Satisfaction :
Social Media Marketing will help your customers to satisfy with your products and services. Customers can interact with the sellers directly through Social Media Platforms. This procedure brings more satisfaction to the customers.
Top Social Media Platforms for Advertising in 2022
In 2022, marketing is purely done online. So we are sharing some Social trends in Business. Many advertisers and business people are using Social Media Platforms to advertise and market their products. Along with that, they are also following the latest Social Media Marketing Updates to promote their business to the next level.
Even the results are awesome. As per the reports, most of the advertisers are earning huge by spending only a few hours in a week. For this reason, we have researched Top Social Media Platforms which are giving high ROIs.
Now, we would like to share the Top Social Media Platforms for Advertising in 2018. Advertisers, be sure that you market your products and services on the following Social Platforms.
Facebook
YouTube
Instagram
Twitter
LinkedIn
Snapchat
So, these are some of the Top Social platforms which are used to advertise and build a brand for your products and services. One better thing is all these Social Media Platforms are free of cost for advertising.
So, follow the above Latest Social Media Marketing updates and start marketing your products. Even Social Media Marketing Agency will advertise the products on the above platforms.
Conclusion
At last, we want to remain that Social Media is more than entertainment. Our only intention is for all internet users need to learn about social media and make use of new trends in Social Media Marketing. Small scale business holders will get huge development in their business by using Social Trends in Business.
Hope this article will useful to you. You can contact us for any kind of Social Media Marketing service in Vijayawada. Post your doubts regarding the Latest Social Media Marketing Updates in the below comment box.
For more information on digital marketing services in Vijayawada and our packages