Hello Candidates, today we have come up with another interesting and useful topic called "The Complete Quora Marketing Guide".
In this article, you will come to know the actual importance of Quora Marketing for Business and how to promote your business through Quora. So let us see the blog contents first.
Contents of the Blog
Introduction
What is Quora?
Why Quora?
Purpose of this Article
The Complete Quora Marketing Guide
Tips on Using Quora For Business
Final Conclusion
So above all are the blog contents you can find in this article. Check out the complete article for full info regarding Quora Marketing For Business Growth. Let's get started.
Introduction
The introduction part covers the complete basic information of Quora. So, candidates, who are unaware of Quora are advised to follow the introduction part carefully.
What Is Quora?
Quora is a place where you can ask questions and share answers for questions asked by others. It's a platform to gain and share knowledge.
It is an American Question and Answer website where you can get quality answers from both experts and normal quora users. You can get hundreds of answers to a single question based on the topic. Moreover, you can post the answers to questions.
Why Quora?
Marketing the business
Sharing the Knowledge
Increasing the site Visibility
Increasing Engagement
Quality Backlinks
Able to reach high Intent users using Quora Ads Platform
Driving Traffic to the Website
Above all are the few reasons why Quora Marketing is important for business. Apart from these, we have so many other business benefits from the Quora platform. Let us see them in the below sections.
Purpose of this article
For Business websites, Quora is like a golden opportunity to drive traffic. But unfortunately most of the candidates especially business candidates are unaware of Quora Marketing.
So we want to provide the Quora Business Guide in the form of this article. In this article, you can get info on how to market your business on the Quora Platform and the benefits you get from this platform.
We are advising such candidates to read the entire article without any skip. By this, you can get a complete idea about Quora Marketing and its importance.
The Complete Quora Marketing Guide
So marketing your business on Quora brings you more traffic increases visibility!! But how! Don't worry.
Here is the Complete Quora Marketing Guide which explains you right from the profile set up in this platform. Follow the below guide properly while working with Quora
Set up your Company Profile
First of all, create an account on Quora through Facebook or a normal Email Id. Create credentials using the company name. Complete the whole profile by providing info regarding the business.
Make sure that you provide website links and other social pages links in the profile. This helps our website to get traffic from Quora. Create a piece of content regarding your website or business and add it to the profile section. Check Out how to add Highlights and Credentials in the profile section.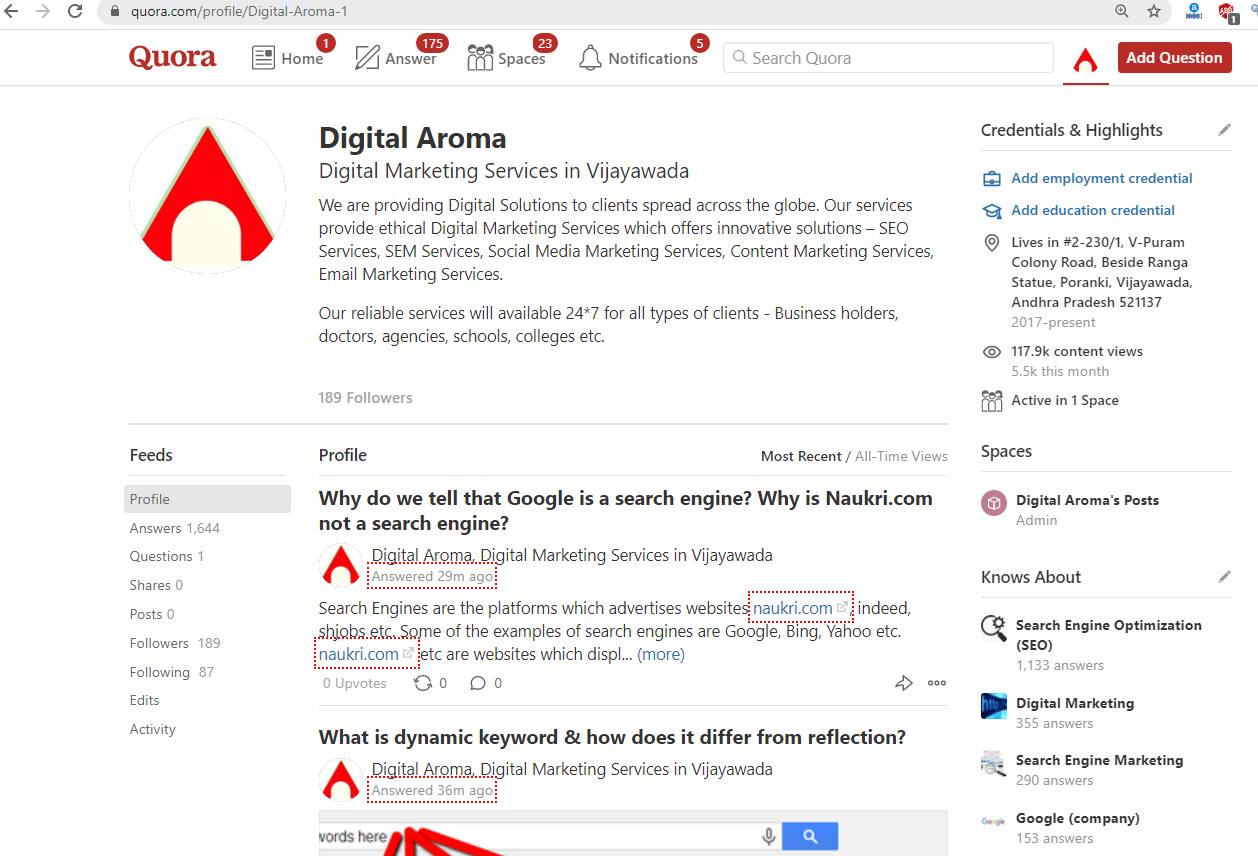 2. Follow the Interested Topics
After setting up the profile you need to follow the topics on Quora in which you are interested. Suppose you are interested in Digital Marketing you can follow the topics related to online marketing and marketing experts etc.
Start typing keywords in the search box, Quora will show the suggestions. You can follow the interesting topics by clicking the green follow button. After that, your profile will show the interesting topics in the right corner of the page. There will be an edit button so whenever you want you can edit the topics.
3.Submit Answers for Known & Interested Topics
Adding answers in Quora is like the best opportunity to share and promote your blogs. You can answer any question for the topics you are following. In these answers, you can add links, tags, images, videos etc.
You can post the contents of the blog and give hyperlinks to the blogs for the full article. But remember that write useful answers and share useful content.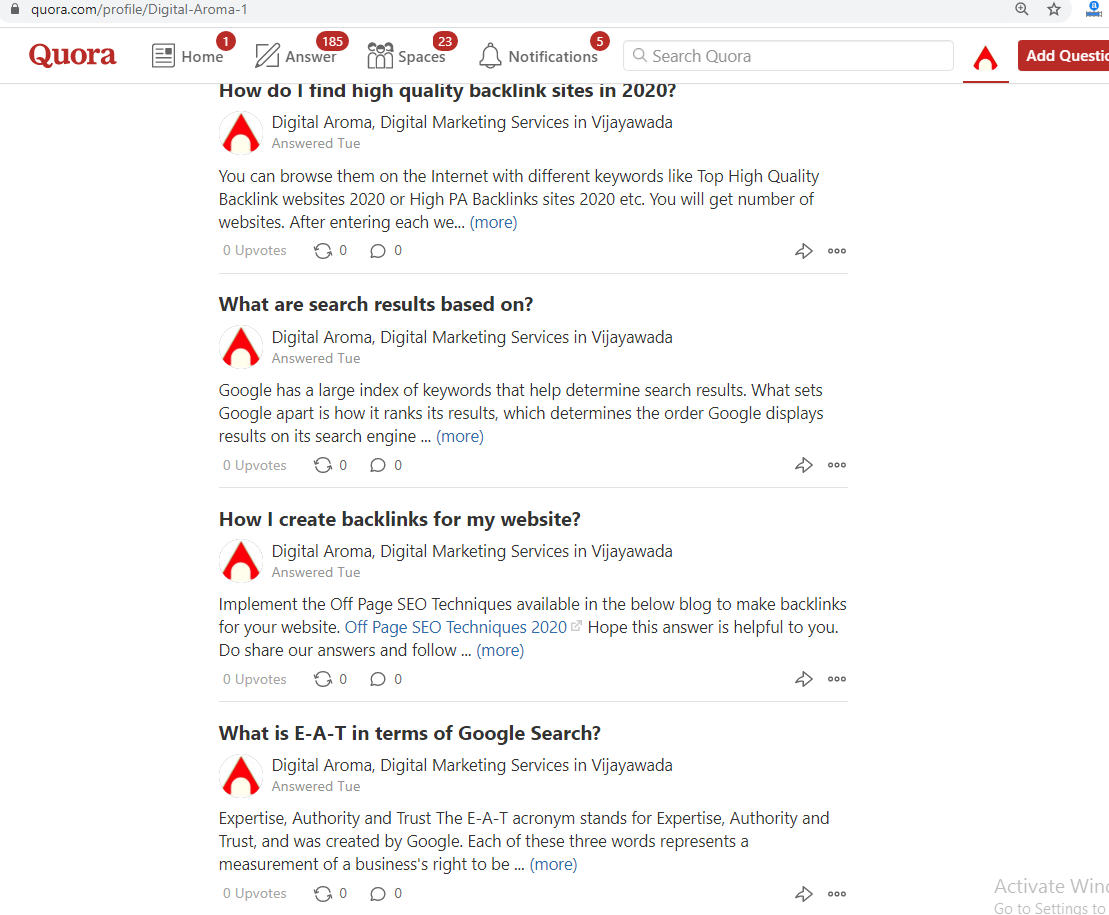 4. Ask Questions
Adding questions is also important along with submitting the answers. Adding questions is a great way to find out about your network on Quora. Simply go to the appropriate topic, then click on the Add Question button.
After receiving answers appreciate them by clicking the upvote button. If you did not get answers, ask specific Quora members to answer your question.
5. Share Content on Boards
Quora has a special feature where we can create boards and share our answers. For example, we can create Google Analytics Board and share answers regarding Google Analytics on that board.
Moreover, we can also outside content in these quora boards. You can also simply paste in links to your outside content on the board itself.
Hope this Quora Marketing Guide is helpful to you. Follow the above steps and start your Quora Business profile. Click on the below link for detailed information.
Quora Guide for Business Marketing
Tips on using Quora For Business
The quora website has already attracted many experts, employees, entrepreneurs, industry insiders etc. It has tons of queries regarding all kinds of businesses. You can also stay with your network of people through this site.
So we are sharing some of the Tips on using Quora for Business. Follow them carefully.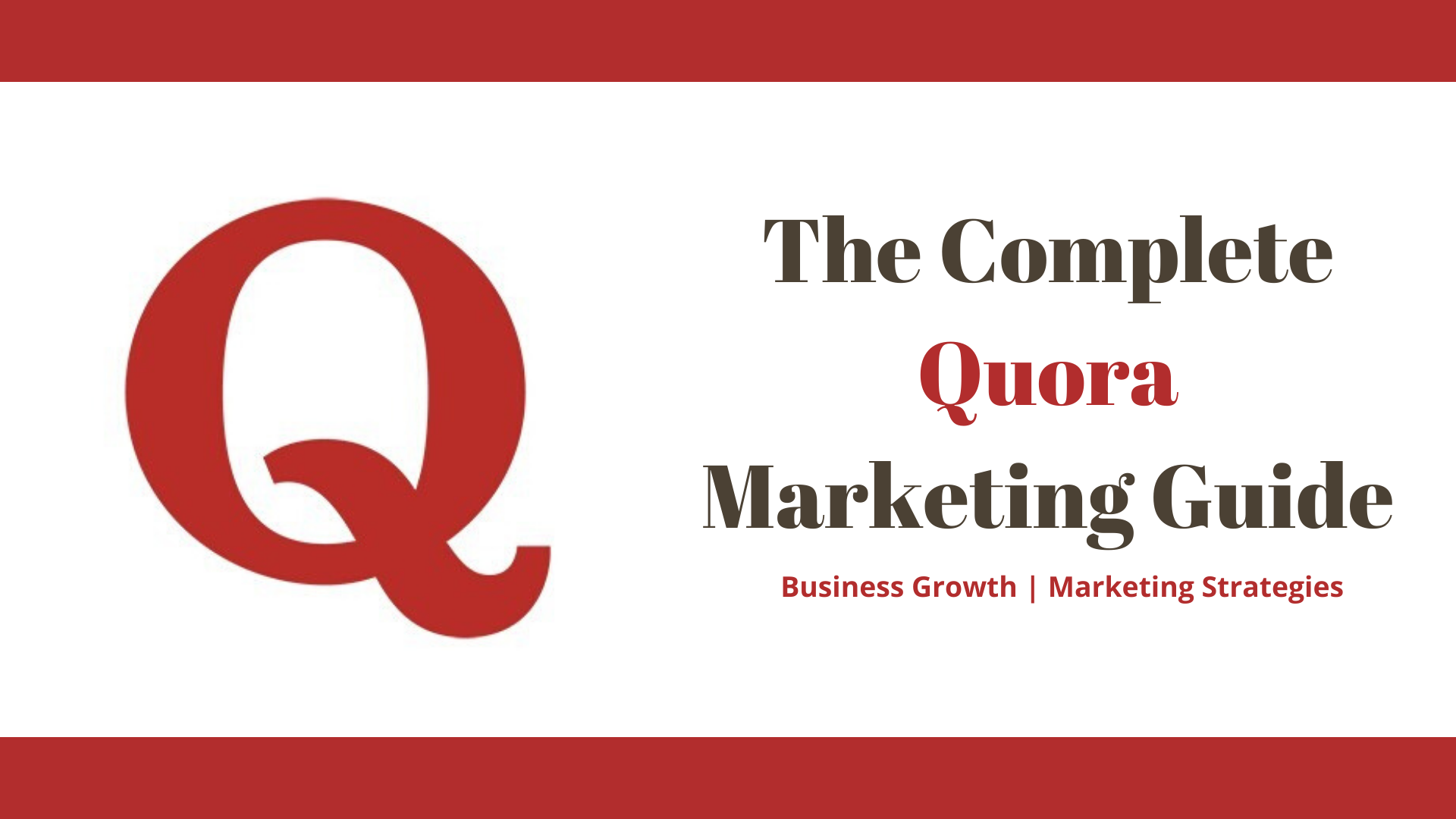 Final Conclusion
Finally we want to conclude that start using Quora to promote your business and build a brand. We have numerous benefits due to Quora Marketing especially for the business which are online.
Hope this article is helpful to you. Still, if you have doubts about Quora for business, post them in the below comment box.
For more information on digital marketing services in Vijayawada and our packages