Hello candidates, today we have come up with another most important topic of Search Engine Optimization i.e. Local SEO Tips.
In general, there are 5 types of SEO Techniques where every business holder need to implement. Out of the Local SEO is the most important technique. It should and can be applied by both small scale and large scale business holders. So let us know about it in detail.
Table Of Contents
What Is Local SEO?
How Does Local SEO Works?
Why Local SEO is Important for Businesses?
Top Local SEO Strategies for Businesses
Local SEO Tips
Final Conclusion
Above all are the blog contents you can find in this article. Candidates who are not aware of Local SEO must follow the entire article without any skip.
What is Local SEO?
Local SEO is a technique of optimizing local businesses for location-based keywords. All kinds of businesses like grocery shops, boutiques, schools, hospitals, even small motor repair shops can apply this technique.
We can optimize our businesses for local search by using the "Google My Business" Tool. It is a free tool provided by Google. Let us know more info about this in further sections.
How Does Local SEO Works?
Local SEO works based on particular criteria like
Setting Up the Google My Business Profile
Keywords used in Google My Business account
Locations you have used in GMB
Rating available for your business in GMB
Social Media Shares of your business URL
If all these are done perfectly, when someone searches your business online, Local Search will display all details of your business along with map directions, images, etc.
For example if I search 'Digital Aroma Vijayawada', the result will be following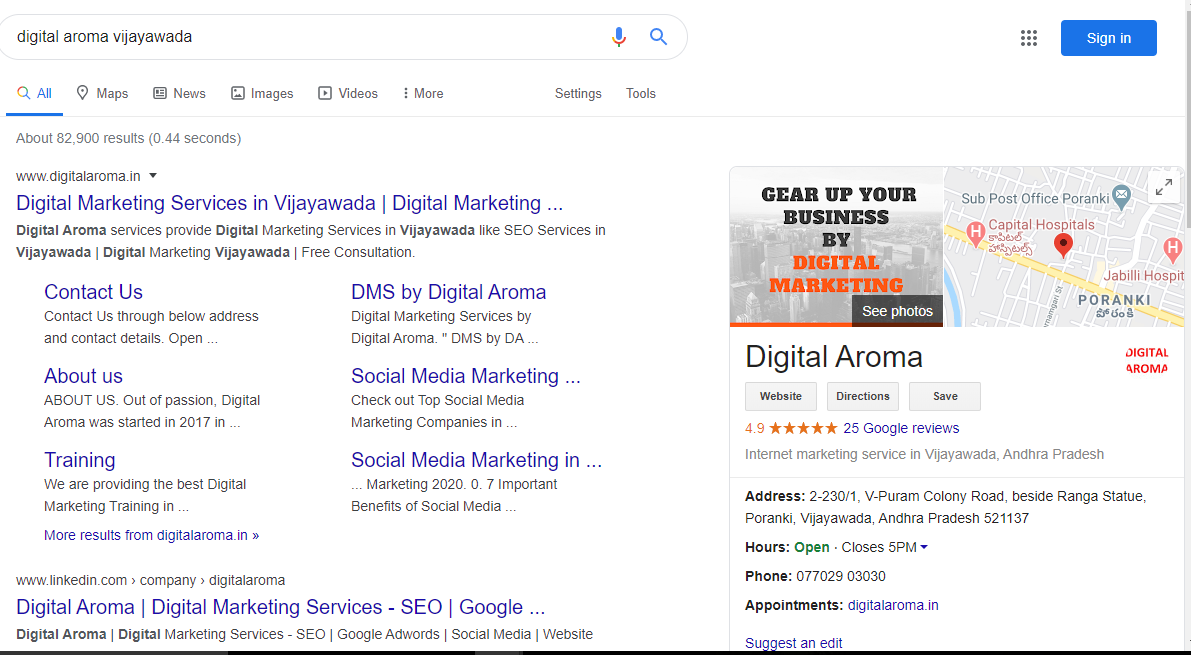 Why Local SEO is Important for Businesses?
Let us see a few points why Local SEO is important for businesses.
Google is coming up with new features like "Near Me". If you have a restaurant business and not optimized for Local SEO, your business will not be displayed when someone search "Restaurants Near Me". There you are losing your business.
Another thing is that, People habituate search online before visiting the store to know info like directions, working hours etc.
Your store visitors can contact you through contact details available in GMB section to know the desired information.
So you are going to miss all these things if your business is not optimized for local search.
Know more info about why Local SEO is Important for Businesses
Top Local SEO Strategies for Businesses
There are many strategies available online to optimize your business locally. We state that we provide some tips to improve your Local SEO in this article. In addition to that, some Local SEO Strategies are included in this article.
This may help you while optimizing your business locally. Some candidates will also make use of Local SEO Tools. So they can optimize their website in a better way.
1. Create Google My Business Profile
Google My Business is a free tool provided by Google to optimize our business website locally. Through this tool, Google can easily identify our business.
With the help of this tool, you can add your business images, videos etc in the profile section. Along with that, you can add Google Maps directions of your office address.
Add perfect Title & Meta Description and Keywords for better prominence. You can add business working days, working hours FAQs etc.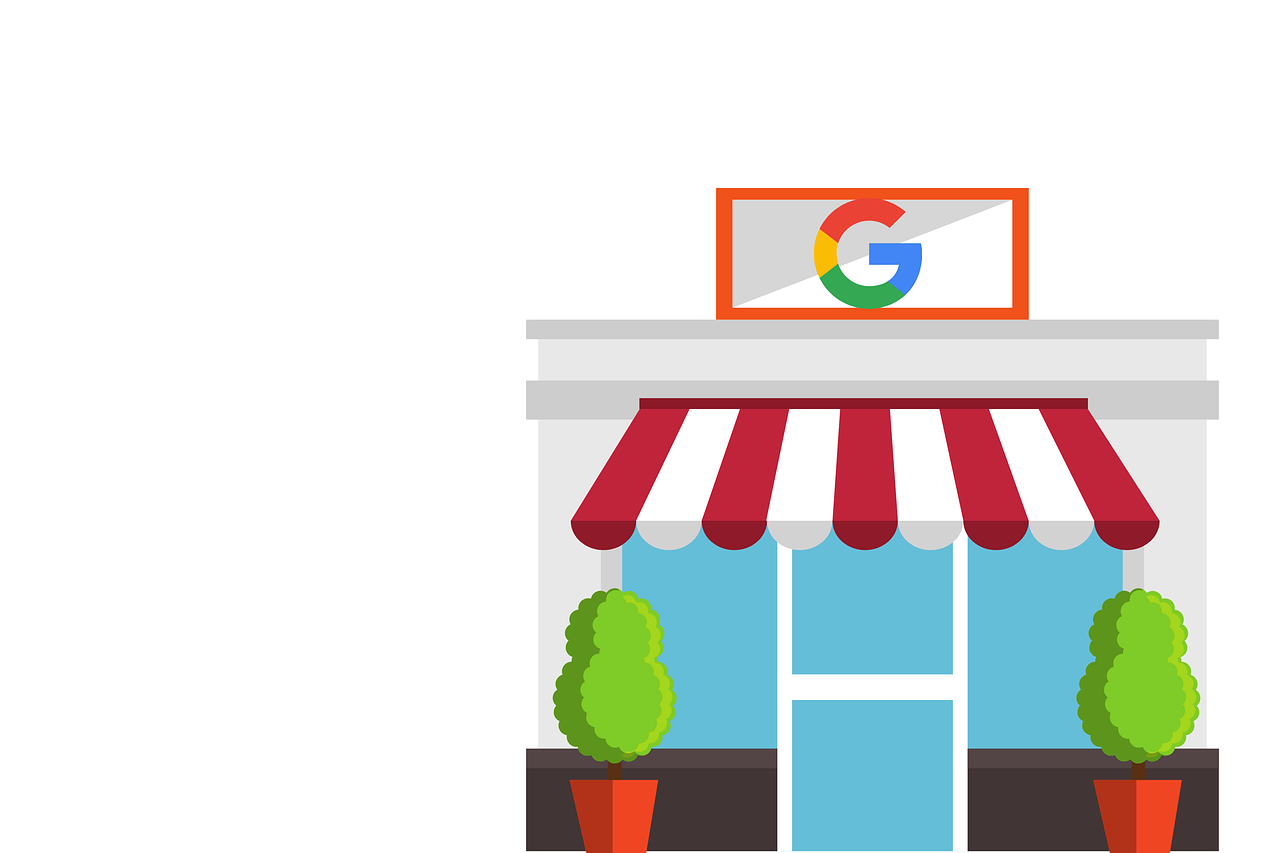 2. Create specific dedicated page for Each Service & Product Page
Most of the websites create only one page or two pages to describe their services or products. But don't do that. Create a separate page for every service or product.
Because your local SEO juice isn't as powerful if you use only one page because search engines will not like to see your brand as an authority in one specific area. This lowers your ranking possibilities.
3. Optimize for Voice Search
Voice Search is an upcoming feature where the whole world would use it. So you must optimize your website for voice search. Most people use to search long-tail keywords in the voice search.
You must have to adjust the SEO Content in a more conversational way. This is one of the best Local SEO Tactics.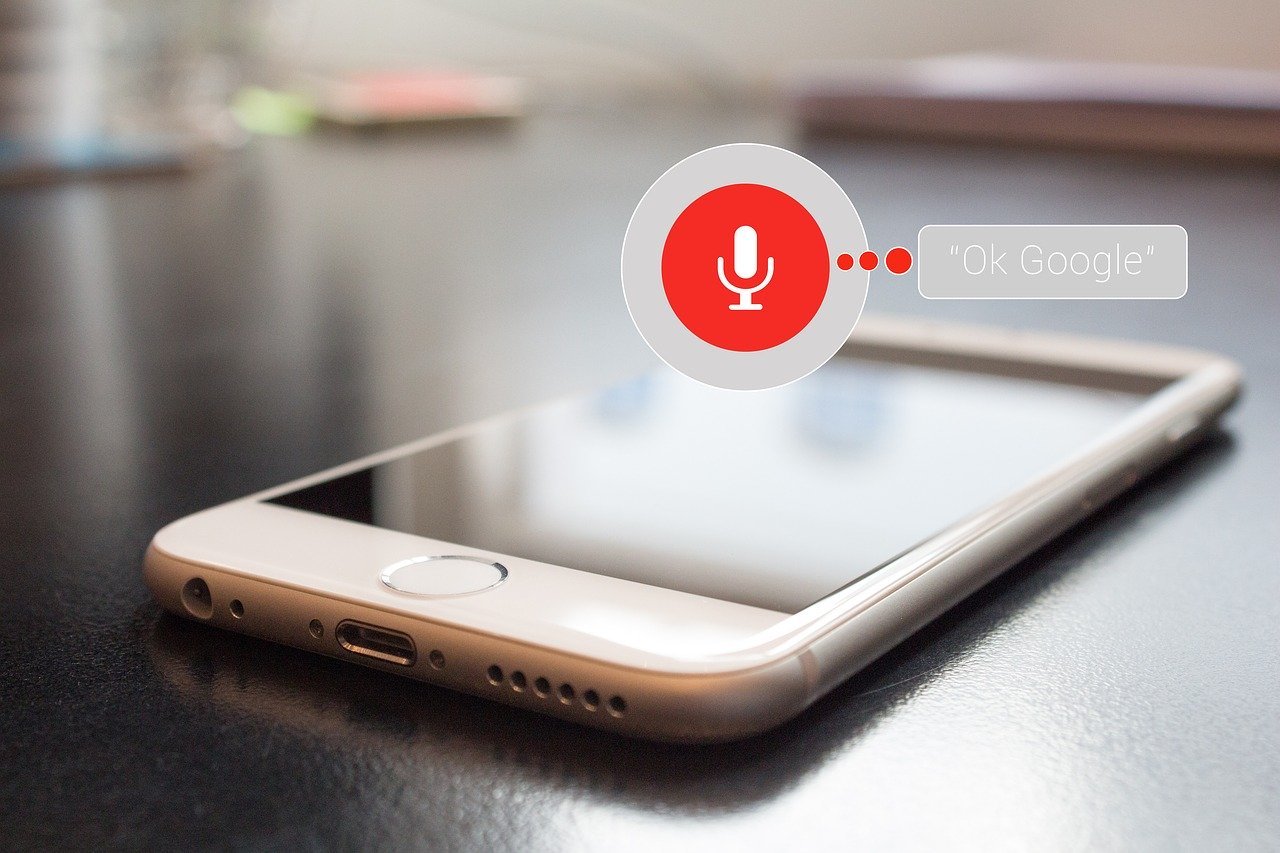 4. Make sure that your website is Mobile Friendly
Making a website mobile friendly is one of the most important things. 70% of the users will access your site through mobile phones.
So make sure that your web pages load faster. Remove unnecessary content and reduce image sizes.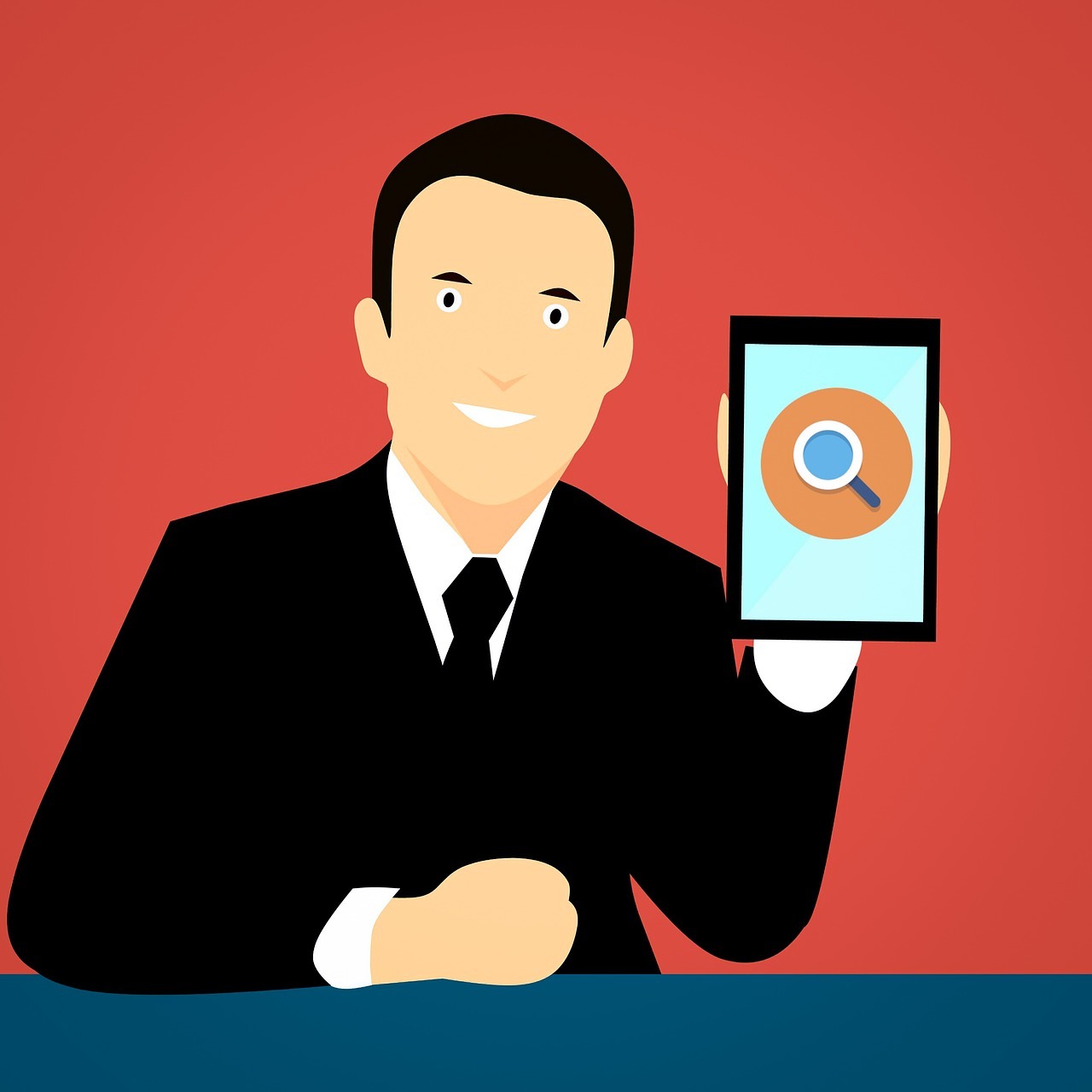 5. Improve Internal Linking Structure
Internal Linking matters more because it supports the navigation from one web page to another web page. In addition to that, it distributes page authority and ranking power among other pages.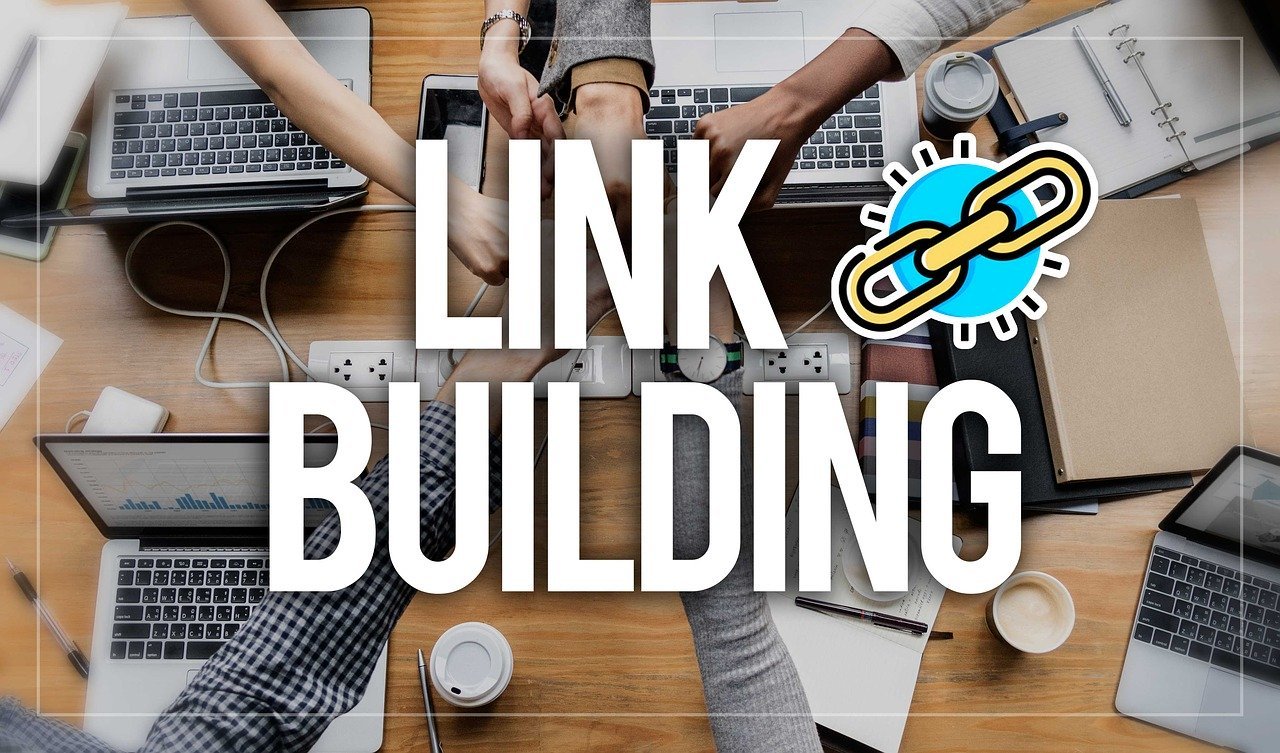 6. Build Accurate Citations
Citation is nothing but business information such as name, address, phone number etc. You can build these accurately in Google My Business profile.
You can also find these on directory submission sites, social media profiles etc. Google and lots of other websites use citations as a source of business information. So it's important that you have sufficient citations to be found which are consistent and accurate.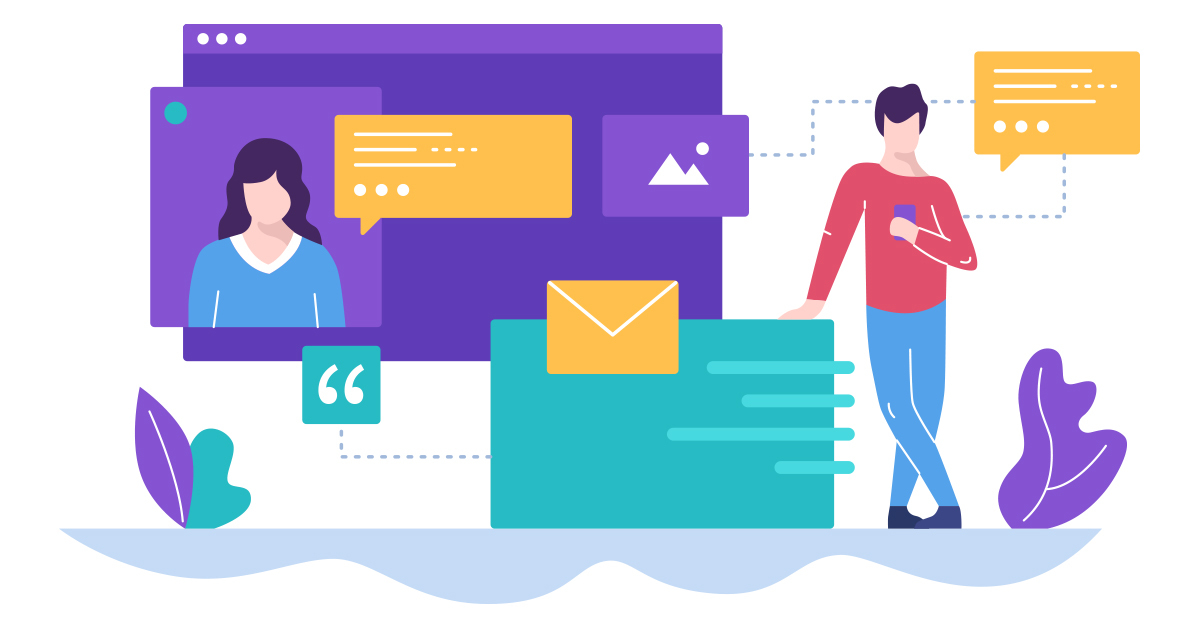 7. Manage Customer Reviews
Reviews play important role in any business. They create trust among other users or customers. So it is very important to manage our business reviews.
Ask your customers to give feedback and review of your products and services. This is one of the best Local SE Strategies of all.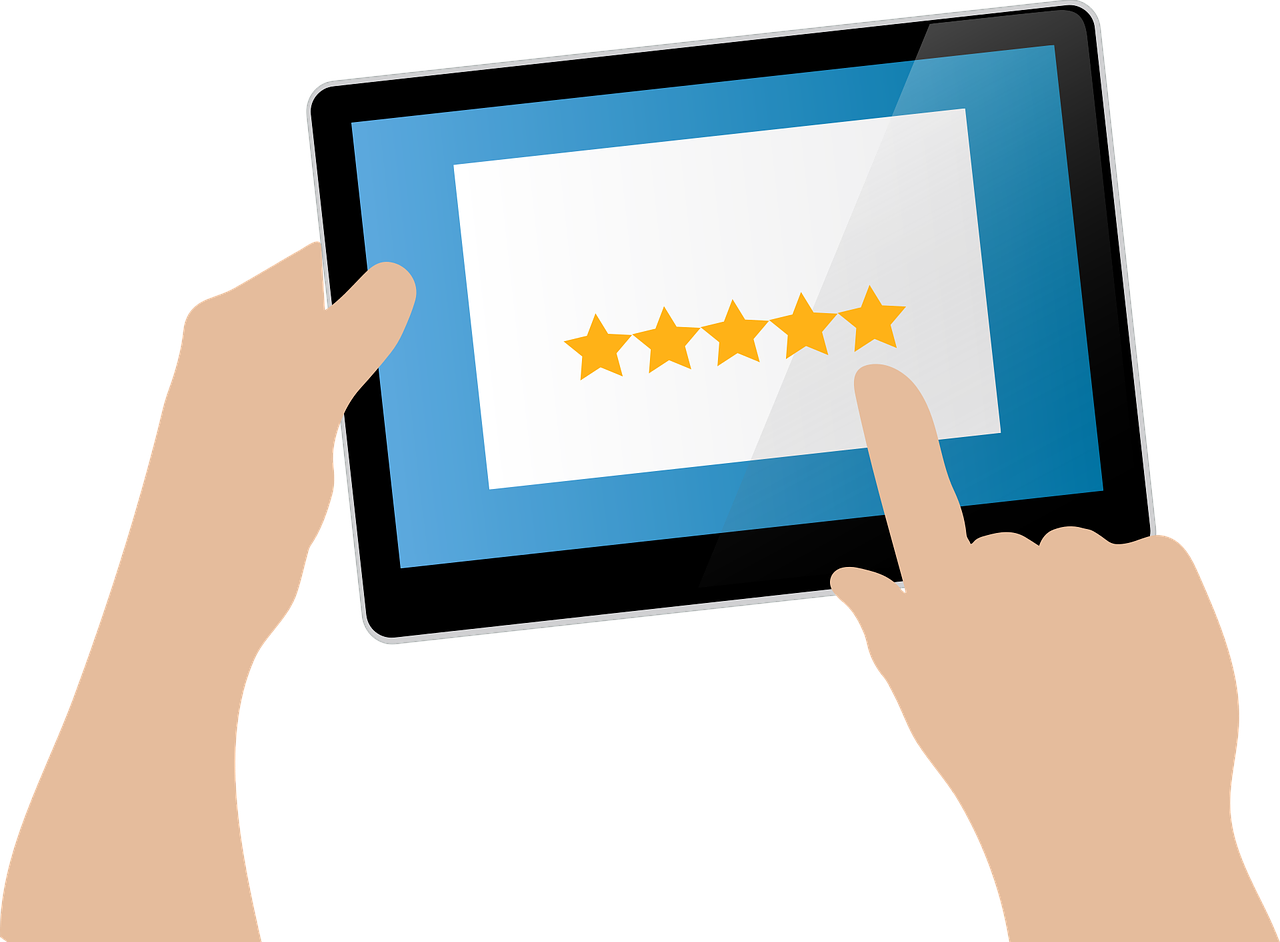 8. Add location pages to your website
Some of the large businesses will have different branches at different locations. Add all those locations to your website in GMB if you have such.
These reviews boost business visibility in its immediate geographical area and focus on generating Google My Business reviews from unbiased local customers.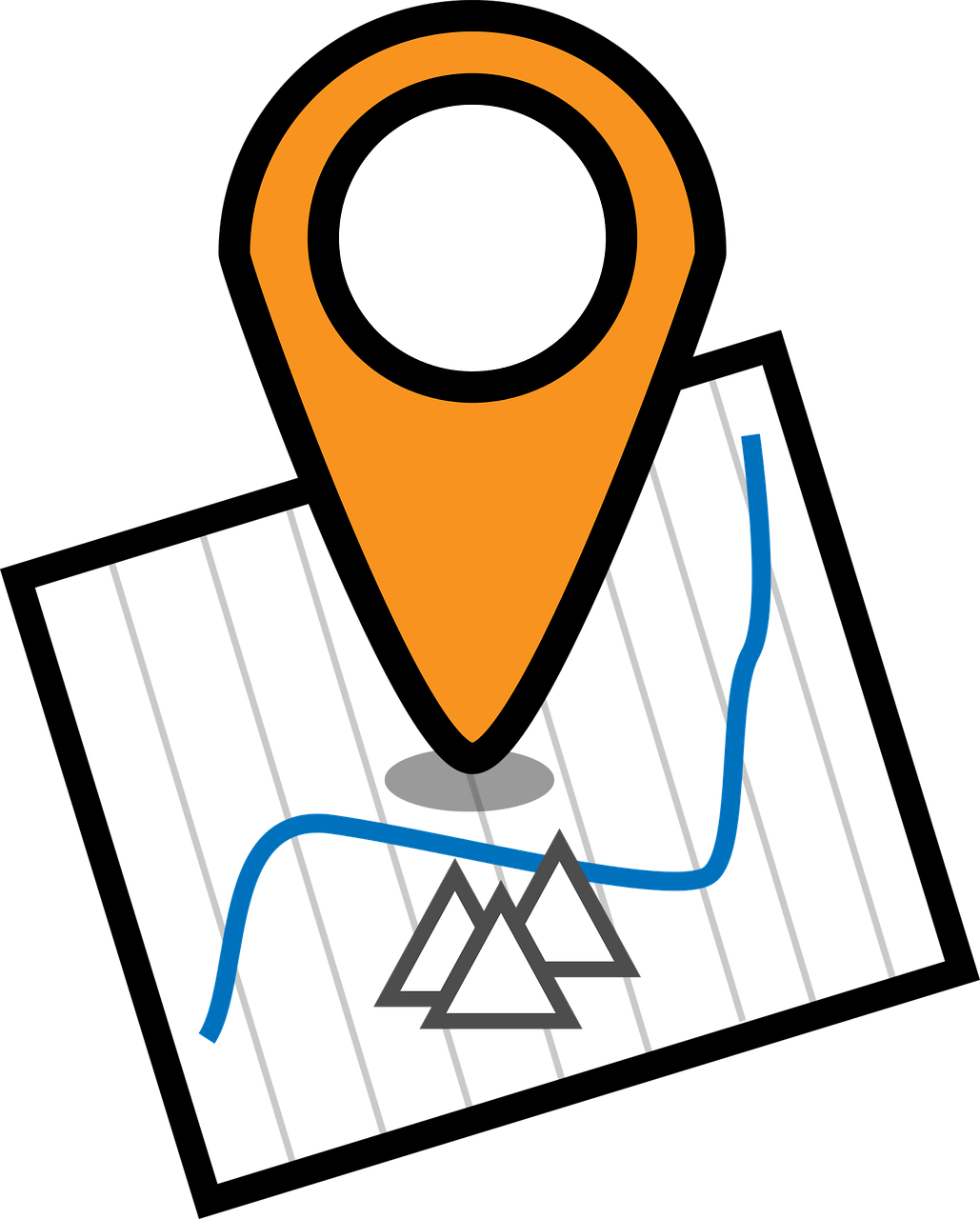 Know More Local SEO Strategies for Business Growth
15 Best Local SEO Tips For Business Growth
In the above section, we have mentioned some of the Local SEO Tactics for business growth. All those strategies will help all small scale and large scale businesses great ways for developing.
In this section let us see some of the Local SEO Tips. To understand in a better way we are presenting in the form of Infographics. So go through the below image to know the Best Local SEO Tips.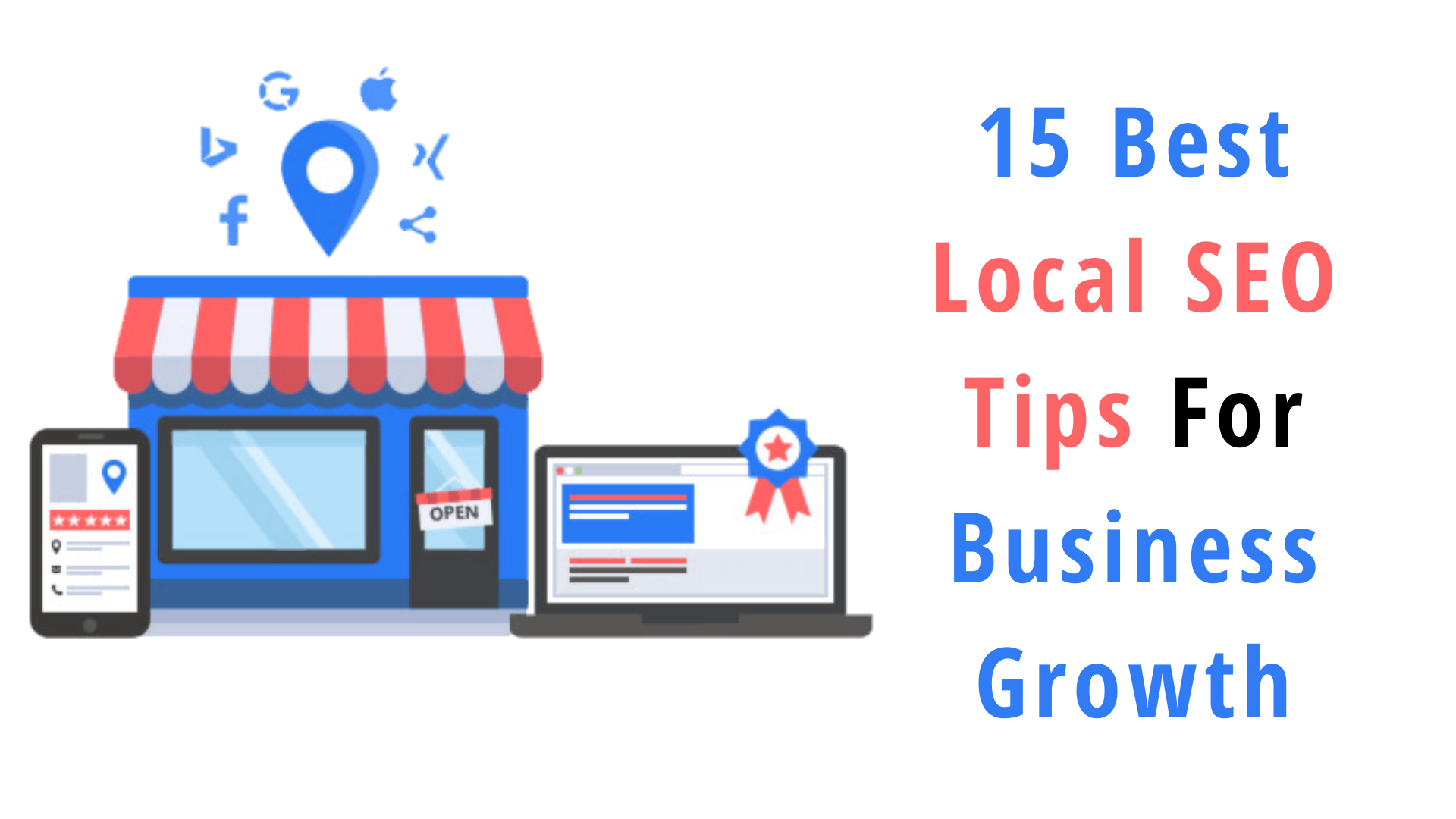 This Info graph provides you with all Advanced Local SEO Tips for your business growth. Don't ignore them while optimizing your business locally.
Click on the below link for more info about Best Local SEO Tips. You will get complete Details.
Final Conclusion
In conclusion, we are advising every business holder to use Local SEO Tactics for their business growth. Moreover, a number of Local SEO Tools are available for free online. Make use of them.
Still, if you have doubts regarding Local SEO Tips, you can post them in below comment box. Or else if you want to know about Local SEO Services you can contact Digital Aroma. A free consultation is available with an experienced team.
For more information on digital marketing services in Vijayawada and our packages