2022 is half completed already. Like every time, new updates are evolving. So, here is the blog of Digital Marketing Updates June 2022.
As new companies, brands are rising everyday, new marketing methods and techniques are taking place. The main intention behind this is to promote each & every brand online.
In this competitive marketing world, even a small trend is very useful. Even small techniques make big changes in brand development. So, following latest digital marketing trends is highly necessary.
Digital Marketing Updates June 2022
There are some amazing updates to share with you all. Right from Instagram to WhatsApp, there are many trends that take place.
And, all below mentioned updates are seems to be very helpful for the marketers to stay top & unique. So, don't miss to follow these online marketing updates.
1. Admins can now tweet the pins within community on Twitter
Yes, community admins can now pin tweets to the top of a Community tab. This is a new way to increase more engagement within Communities.
It will keep that tweet at the top of the Community feed, essentially serving as a conversation prompt or notice.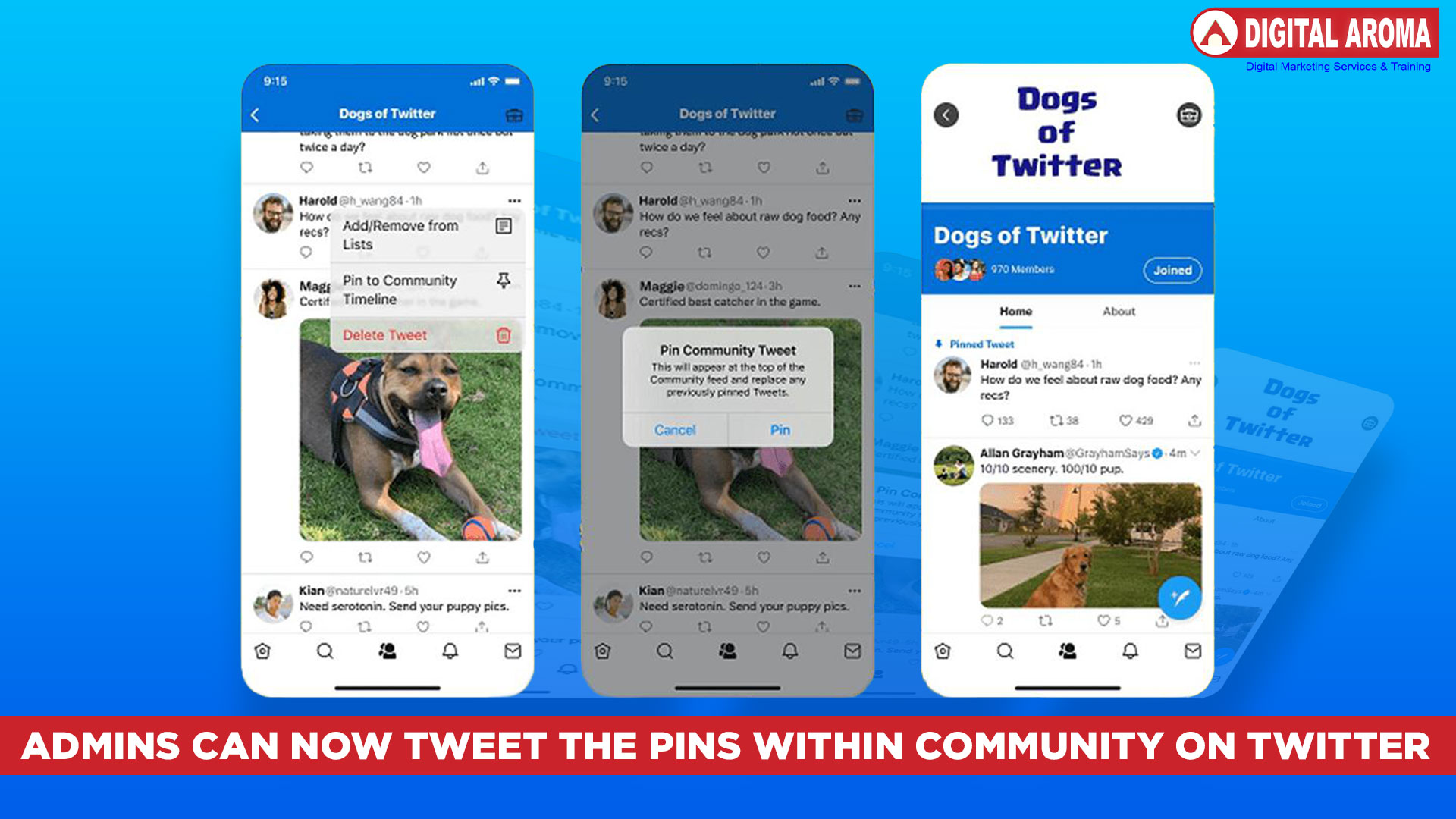 2. Meta added a new 'Calls' tab to Messenger
Here is the new update from Meta. It is rolling out a new Calls tab for Messenger. The company says the new tab will make it easier to connect with friends and family through the app in one tap.
The new Calls tab is now available globally on iOS and will roll out to Android users in the next few weeks.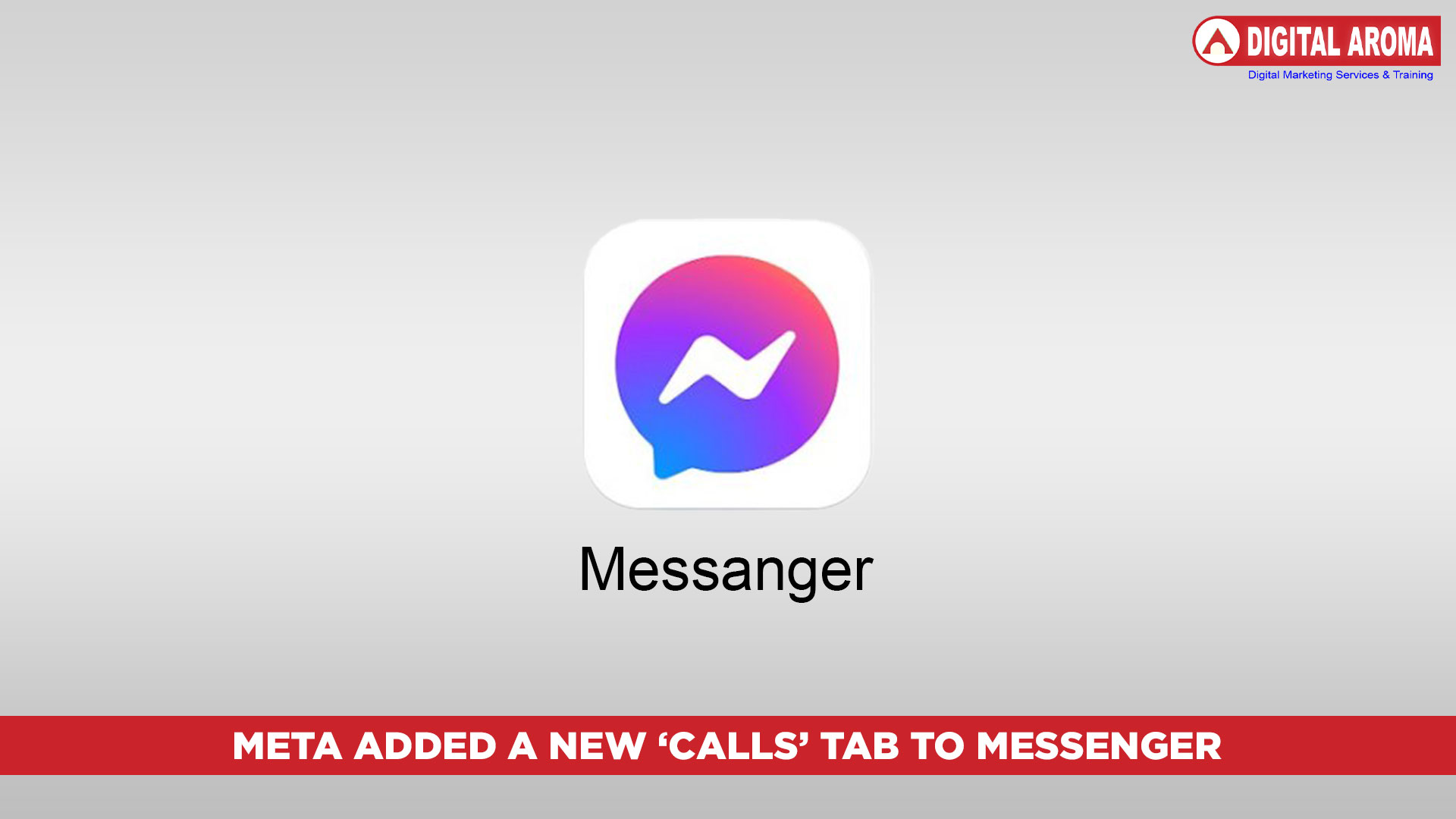 3. Instagram testing out the expanded profile image view
The wait is over !! Instagram released a new update on profile image. Like all other apps, now, we can view the expanded profile pictures of Instagram users.
You need not be confused while following Instagram users from now on. It could also be part of Instagram's integration of NFTs.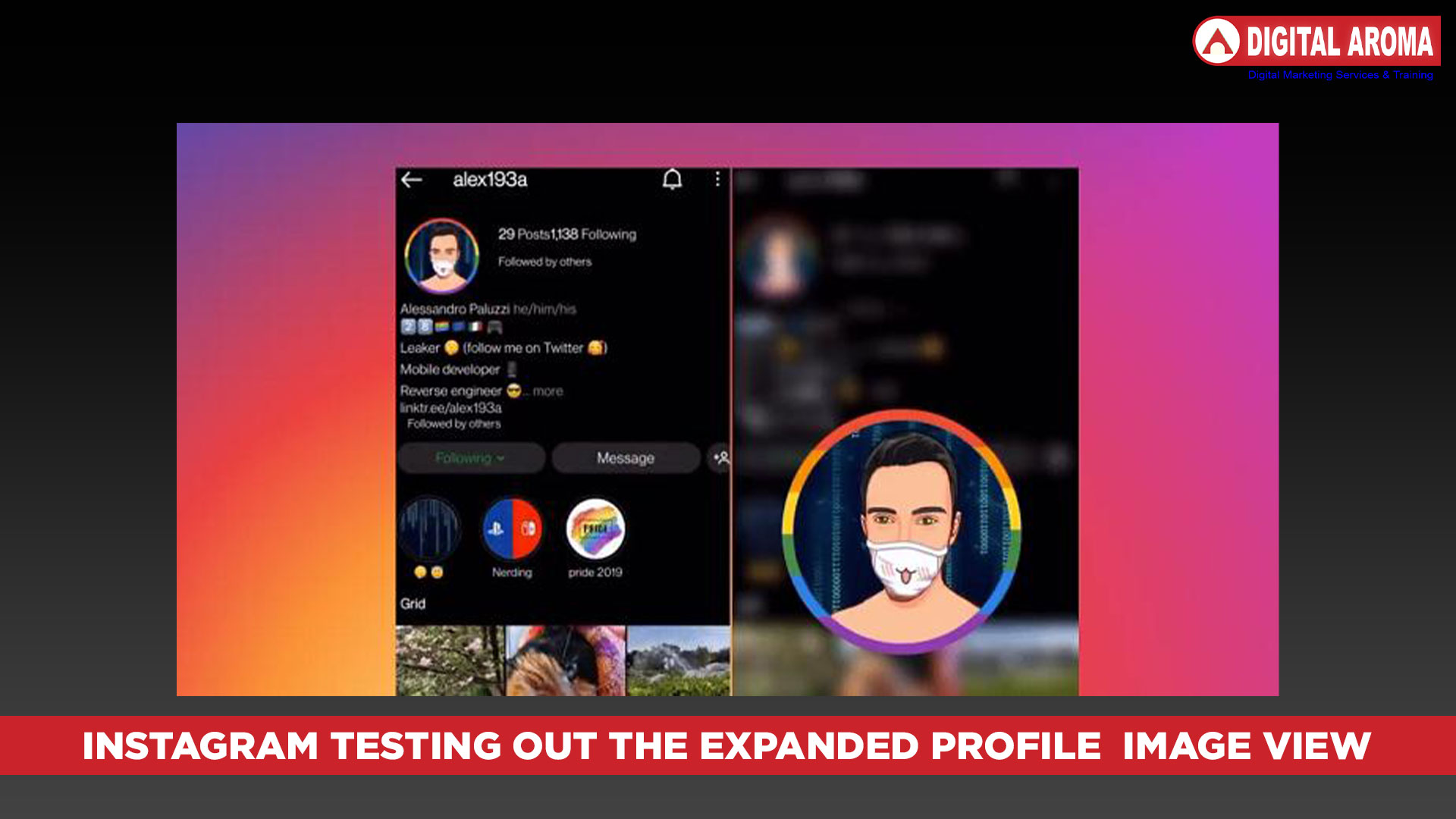 4. Instagram increases the reel video time limit to 90 seconds
Another latest update from Instagram. Now, Instagram users can record a reel video of 90 seconds instead of 60 seconds. Instagram Reels gained popularity in India after the ban of short-video making app TikTok.
This is the first time the Meta-owned app extended the time frame for its short video platform Reels, since its launch in 2020.
5. Twitter rolls out feed sorting options to Communities
From now, Users can sort by either 'For you,' which displays the top tweets in each community based on your engagement history, or 'Latest', which displays the newest community contributions at the top of their feed.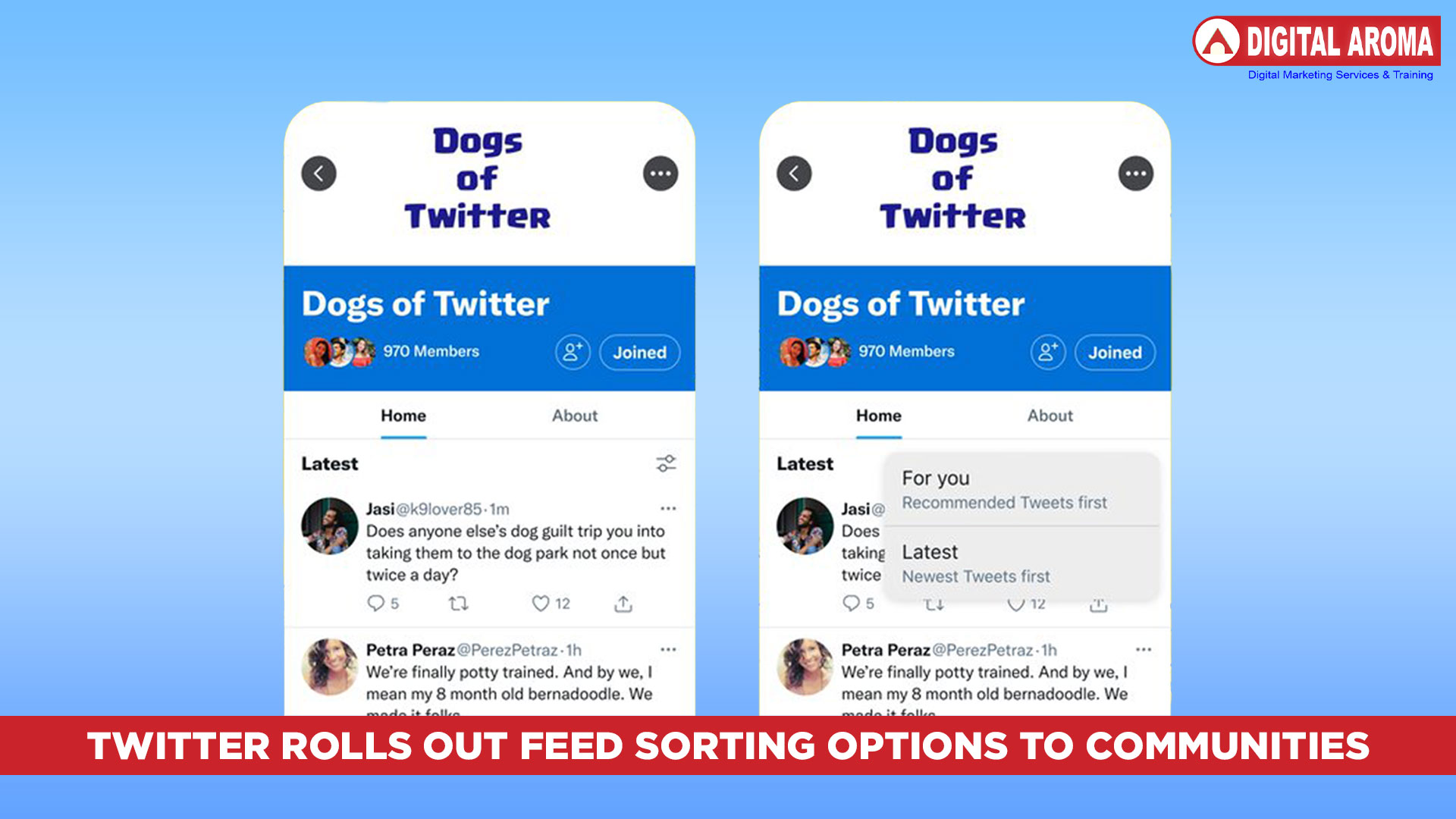 6. Instagram is providing AMBER alert feature to spread awareness about missing kids
Apart from entertainment, Instagram is also coming up with innovative features like providing useful & crucial information. Amber alert feature is one such update.
This is a feature to spread important information about missing people and share timely, critical updates to help address child abductions and related issues.
7. Google is testing a Knowledge panel without a box border
Unlike earlier, Google is testing a user interface where it does not surround a knowledge panel completely with a box. Instead, there is just this vertical divider line in the desktop results.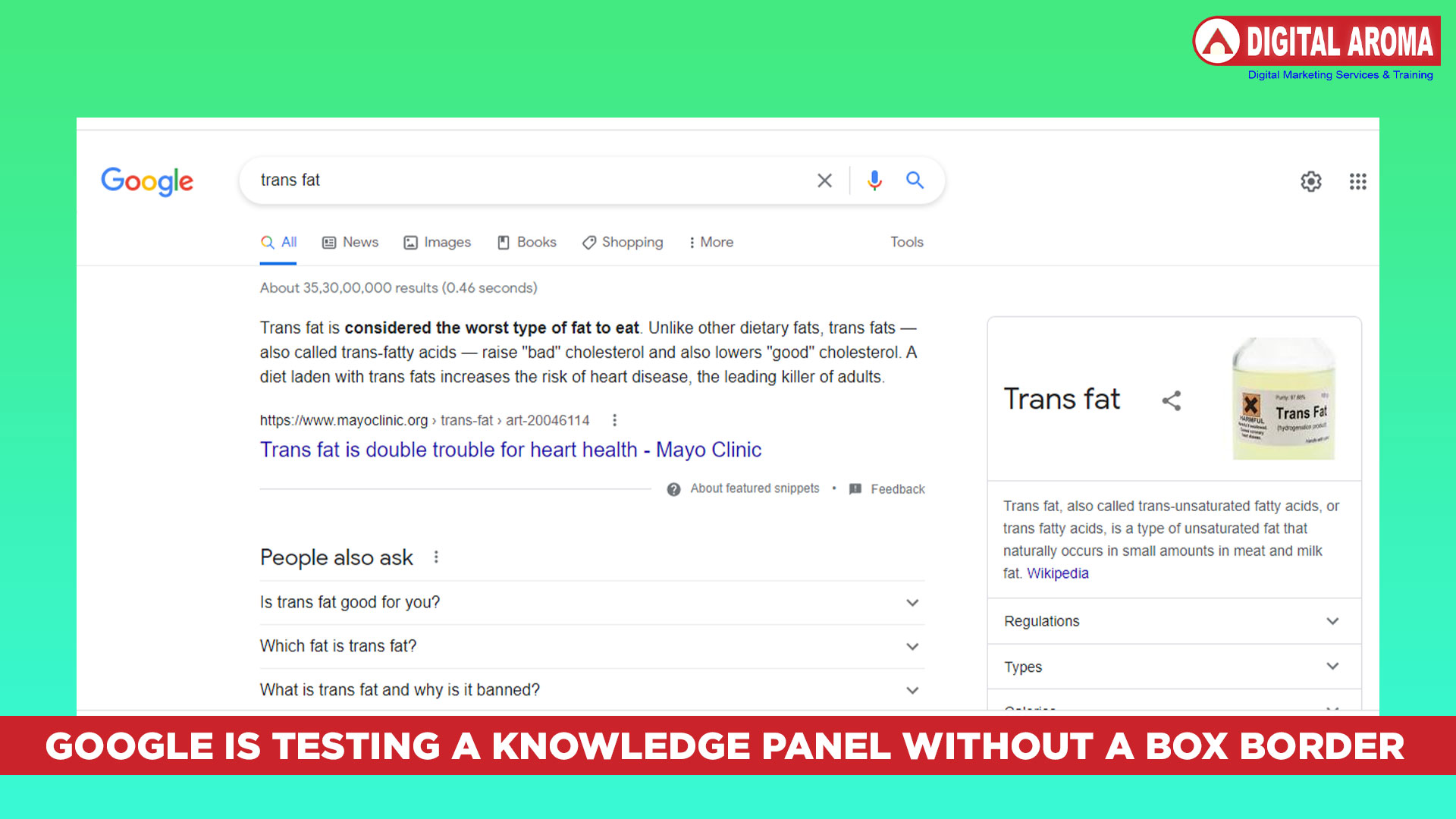 8. LinkedIn launches product listings on profiles
LinkedIn's adding a new product showcase element on user profiles. This enables users to highlight specific products and projects that they've worked on in different roles.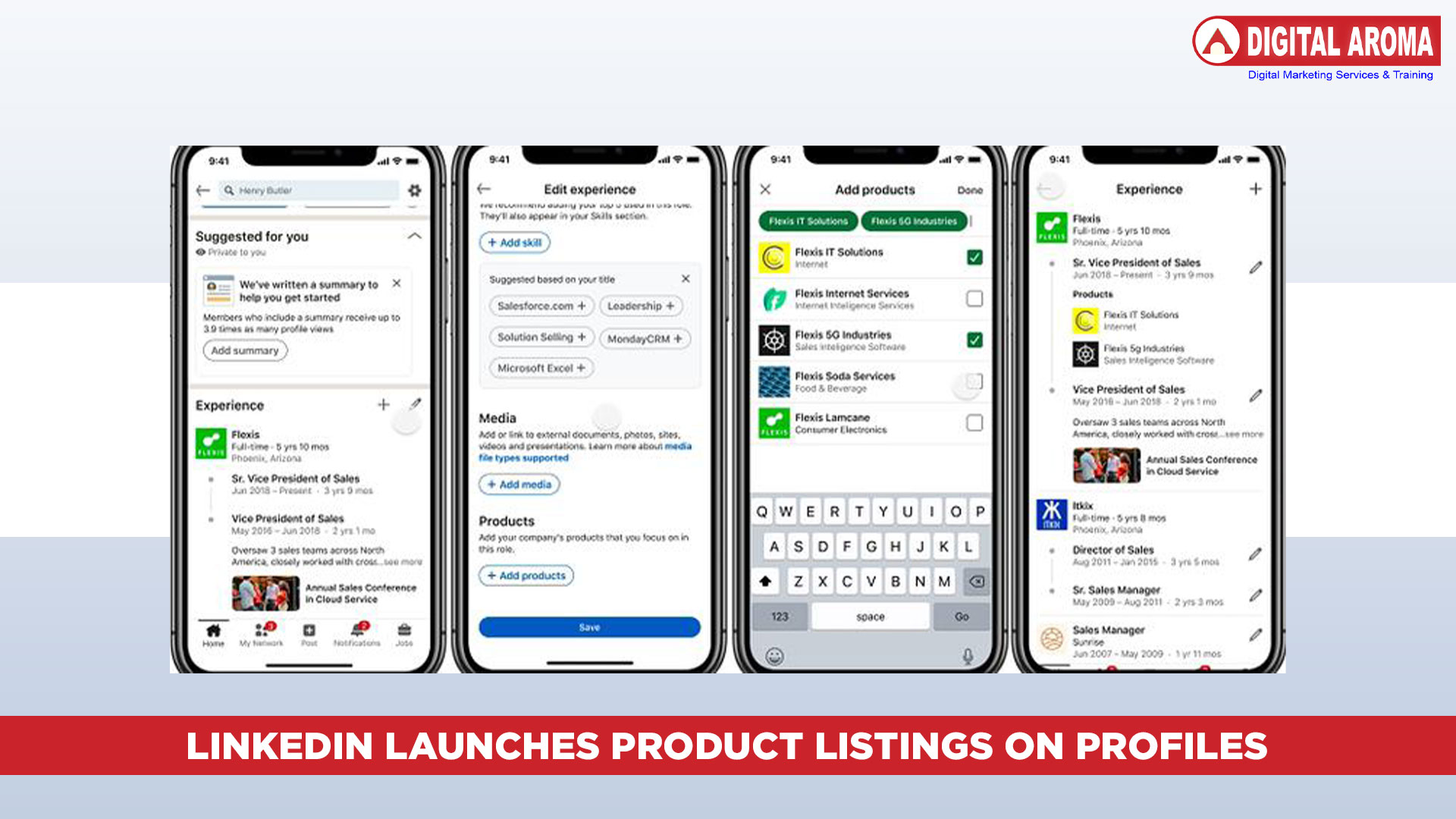 Along with this, it is also updating its Newsletter functionality with some additional connection features.
9. LinkedIn adds Audio Events option to Creator Mode
One more update is, LinkedIn adds new tools to its creator mode which will help the users grow their audience with the help of audio events.
A year after launching their creator mode, LinkedIn introduced new tools to the section. By this, users can host audio events and grow their audience.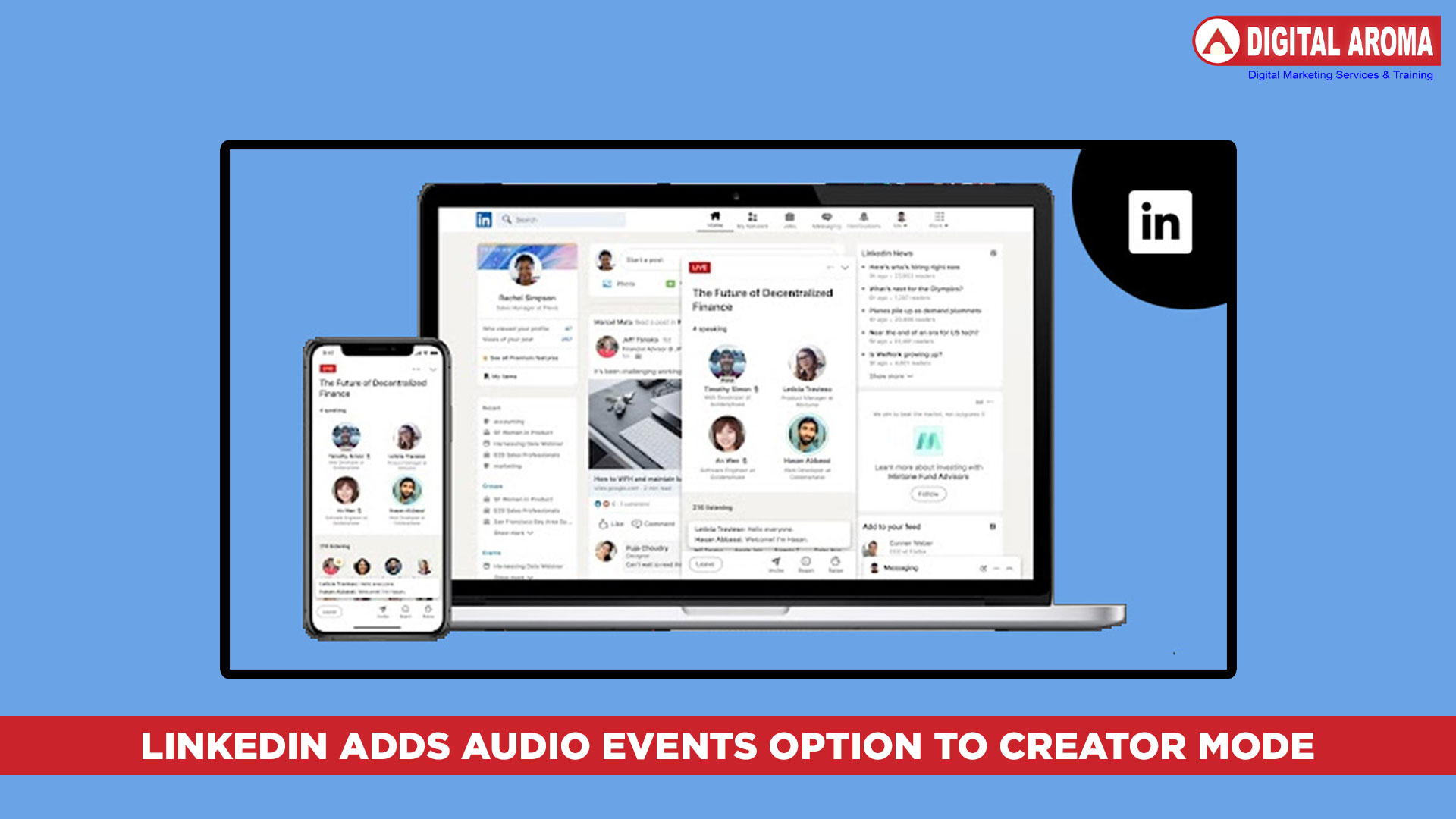 10. Twitter is providing long form blogging option 'Notes' on tweets
We all know that, Twitter's tweet's character limit is very less. So, it is working on a new feature called " Notes". Through this feature we can create posts with 280 characters limit and publish tweets.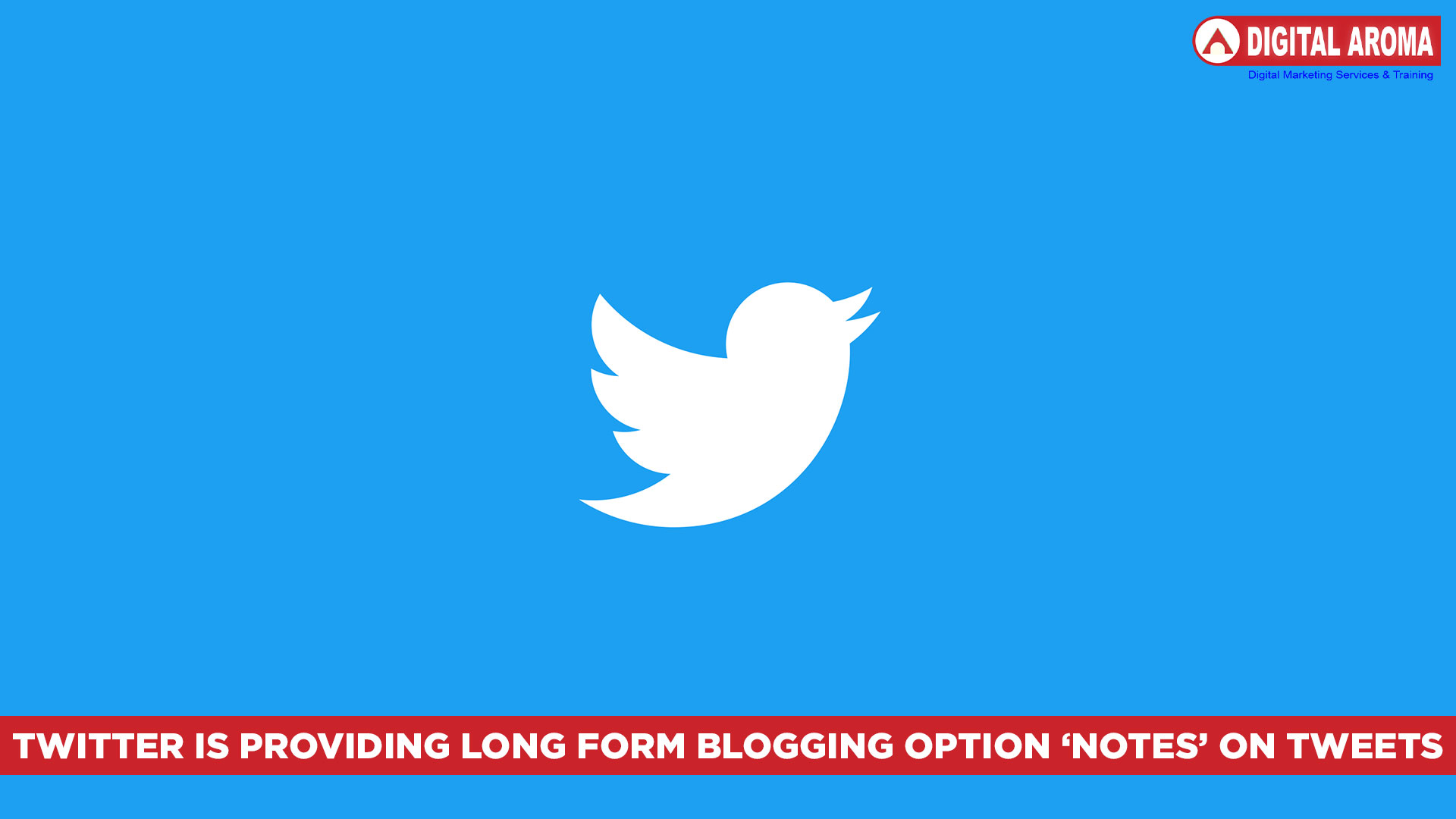 11. Instagram announces new age verification features to protect young users
Instagram said that, "When we know if someone is a teen aged between 13 to 17, we provide them with age-appropriate experiences".
This includes defaulting them into private accounts, preventing unwanted contact from unknown adults and limiting advertisers to reach them with ads.
12. Twitter is introducing new options to Maximize spaces usage
Twitter Adds New Ways to Promote Spaces Usage to Maximize Audio Adoption. The latest update is, Twitter's adding some new ways to promote Spaces usage, with new Spaces buttons within the tweet composer and retweet flow,
This enables more users to launch topical discussions in the app.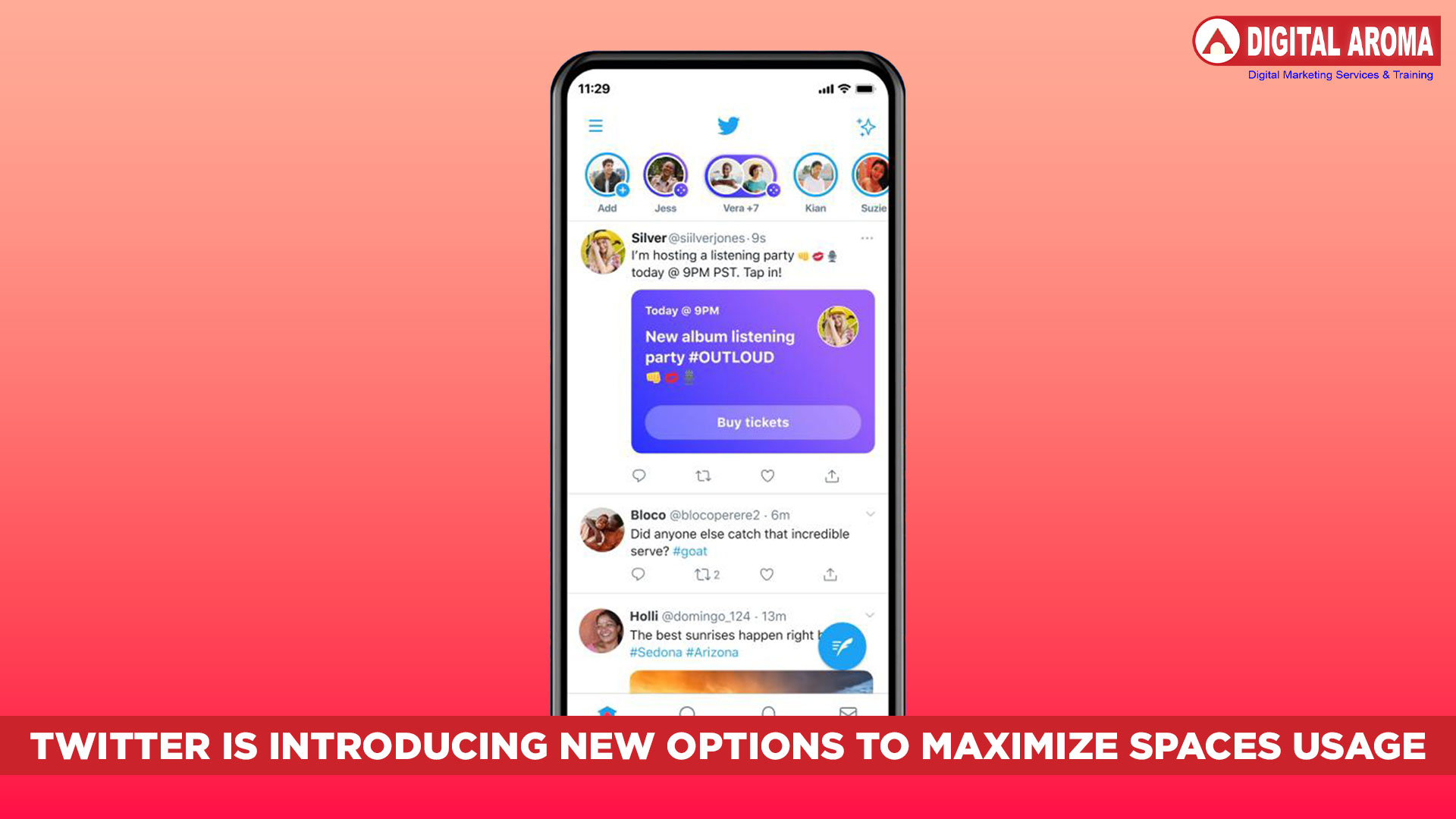 13. Google adds a new business attribute to Google Business profiles called 'LGBTQ+ owned business'
It's a new label that can be added to your business in Google Maps and Google Search "making it easier for customers to find and support them," Google said.
14. WhatsApp makes chat history migration from Android to iOS possible
WhatsApp is adding a new feature that will allow users to move their chat history from Android to iPhone.
Users will have to install the Move to iOS app on their Android device to initiate the account switch.
15. LinkedIn begins the rollout of 'funny reaction' to select users
LinkedIn just began to rollout funny reactions only for the selected users. This feature is not available to everyone yet.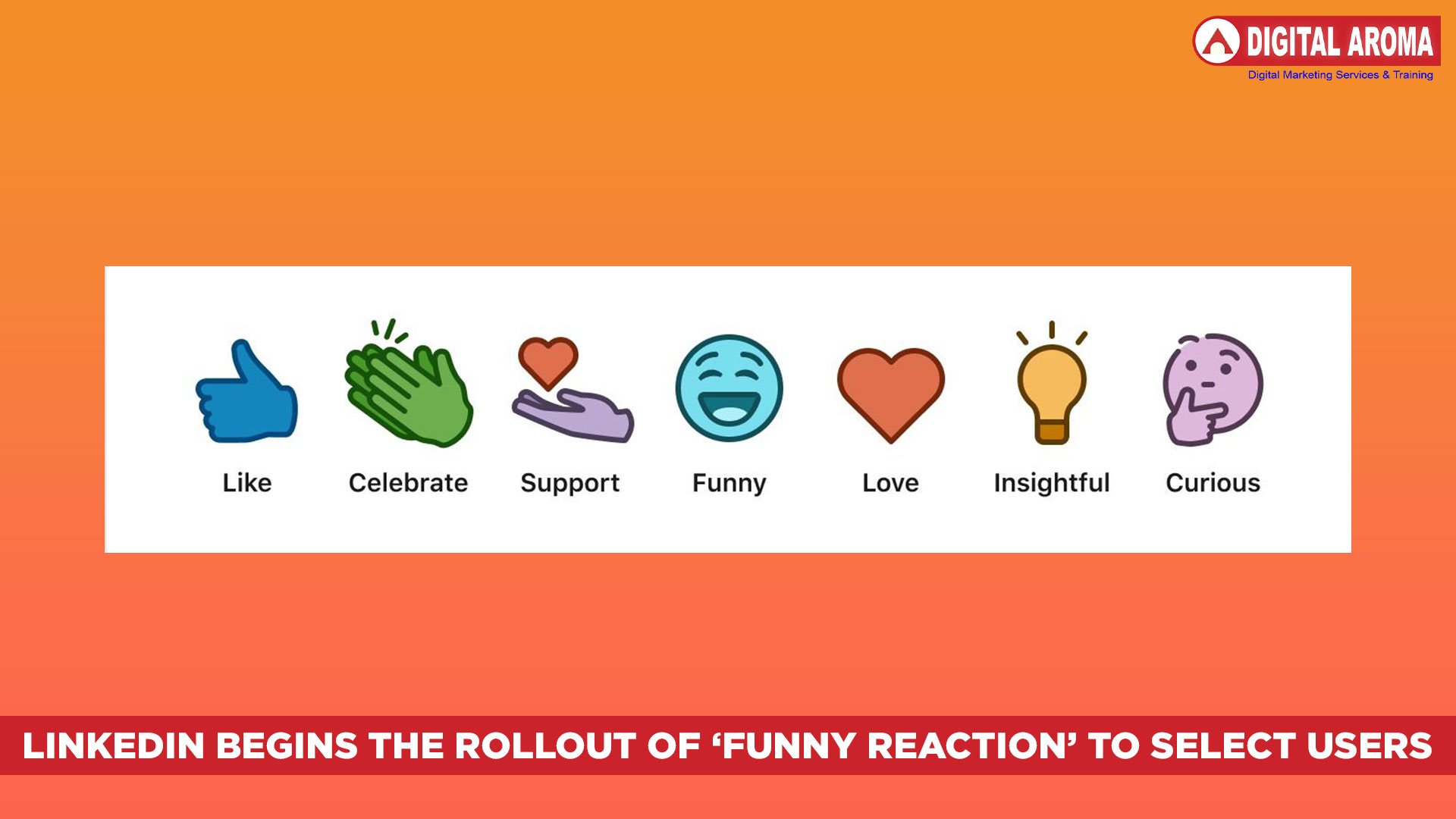 16. WhatsApp adds more hide options for a particular contacts
Another latest feature from whatsapp is you can now hide your profile picture, last seen, and status updates from a specific contact.
Up until now, the option was to hide from all or don't hide at all.
17. Google News tests FAQs based on trending searches
Google is testing a frequently asked questions section in the Google News tab in Google Search that is built on "trending searches related to this story."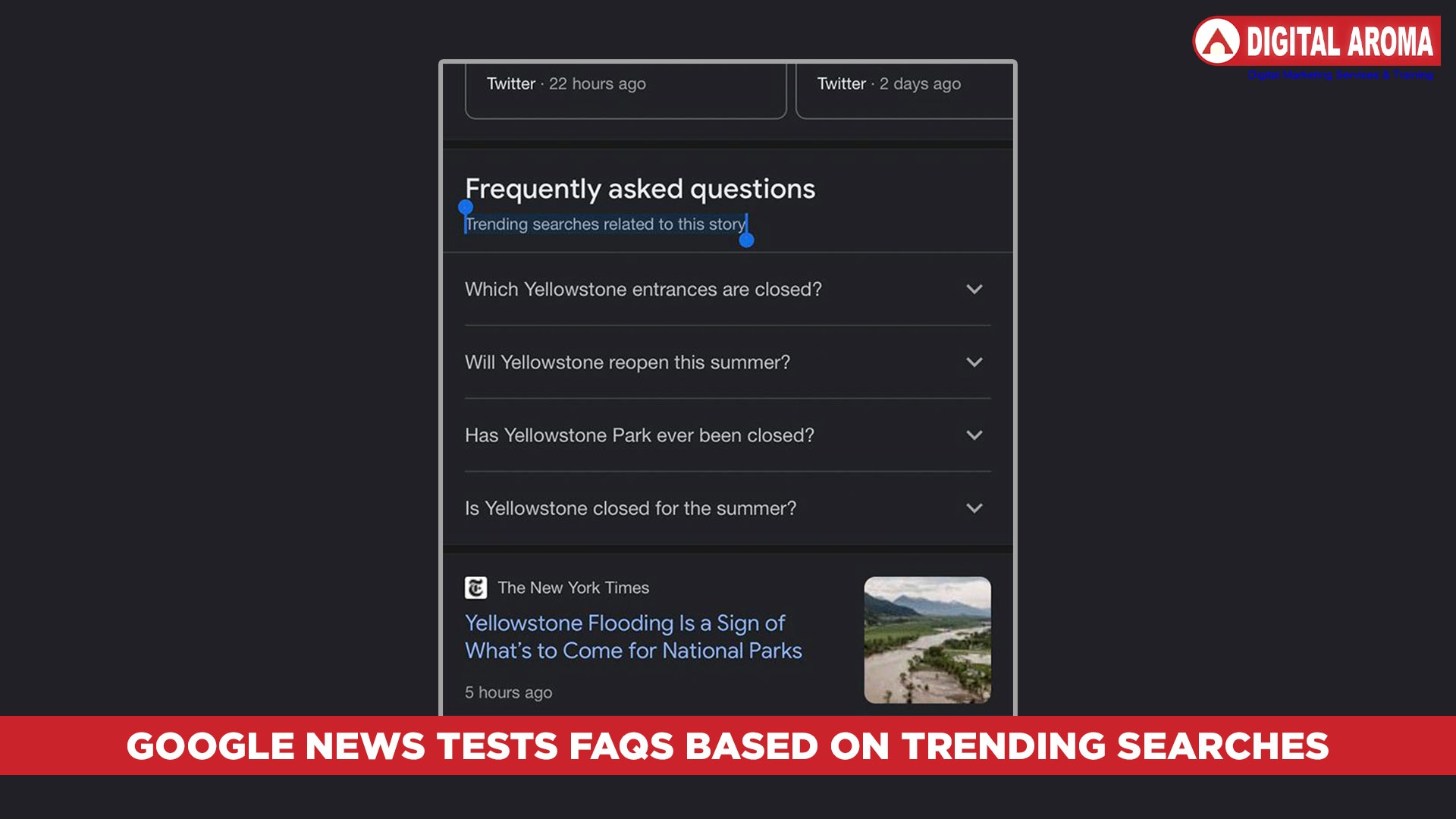 18. Google tests card layout format for Featured Snippets on the SERP
Google seems to be testing a new format for featured snippets in the search results.
Unlike earlier, this new layout has multiple answers from multiple sites/sources in a card view at the top of the search results page.
Hope all these Digital Marketing Updates June 2022, are useful for you. Click on the below link to know more latest updates.
Latest Marketing Updates June 2022
Final Conclusion
Finally, we want to conclude that marketing updates keep evolving. So, staying updated with the trends is highly necessary. All these updates are very useful to carry out quality marketing.
Still, if you have doubts regarding Digital Marketing Updates June 2022, please comment on them. You can contact us for all kinds of digital marketing services. 
For more information on digital marketing services in Vijayawada and our packages