Want to become the best and famous blogger? Want to provide the Best Blogs? Then follow this article. We know that this is a common topic. Even though we want to mention some unique and interesting content about blogging.
So, we have decided to write an article on Blogging by providing some tips and steps. Along with that, we will also provide information about Best Bloggers in Vijayawada.
Contents of the Blog
Introduction
What is Blog?
Why Blogging?
How Blogging works?
History of Blogging
Who can do Blogging?
How to be Best Blogger? (Blogging Steps)
Rules to be followed while Blogging
Blogging Tips
Conclusion
Above are some of the contents that define how to provide the Best Blogs. Let's get started.
Introduction
As usual introduction part will give the basic information about Blogging. Candidates who have no idea about blogs and blogging are requested to go through the introduction part carefully.
What is Blog?
Blogging is like writing articles on a specific topic by covering all basic elements of the topic. A blog is basically a journal that is available on the Web.
The word "blog" is a shortened version of weblogs or weblogs. As the word "Blog" is shorter and catchier it reduces the confusion. A blog will contain different types of content like text, images, videos etc.
Bloggers who cover all elements in their blogs and update them frequently with their posts are said to be the best bloggers.
Why Blogging?
Blogging has become the best platform for many businesses. Blogs allow business holders to share some information regarding their business by using attractive images and videos.
Blogs have become the best platforms for thousands of websites along with the business. If we observe every website will contain a separate page for blogs. Blogs allow every website to create separate posts and get more exposure for their business.
This is the reason why blogs have become most popular and common for all websites.
How Blogging Works?
Bloggers use to post a number of blogs on WordPress and other sites. Later they will update their blogs with the latest information. Along with blogs also optimize our websites.
Because blogs will contain lots of content where we can use different kinds of Digital Marketing techniques and optimize our website. We can use keywords and other tools and get top positions for our website in Google and other search engines.
Despite this, we can share our thoughts and describe our products and services through business blogs.
History of Blogging
It was recognized that first blog was written in 1994 by Justin Hall known as links.net.
Until 1997 the term was 'Weblogs".
1998 marks the first known instance of a blog on a traditional news site, when Jonathan Dube blogged Hurricane Bonnie for The Charlotte Observer.
Weblog was shortened to "blog" in 1999. At the same time "Live Journal", "Blogger" was started.
2000s are recognized as periods for growth of Blogs.
According to Technorati 's State of the Blogosphere report, there are 50 million blogs by the middle of 2006.
By 2001, there was enough interest in blogging that some how-to articles and guides started cropping up.
WordPress was started in 2003, though parts of its development date back to 2001. TypePad was also released in 2003, based on Movable Type.
Tumblr was the first major site to offer this kind of service, starting in 2007.
Posterous is another, similar service. Launched in 2008.
Click Here To Check The Complete History Details Of Blogging
Who can do Blogging?
As blogging gets more famous and exists everywhere, a huge number of candidates are becoming professional bloggers. Article writers who are working in professional companies can do blogging.
Content Writers can also create perfect blogs for business holders. They will include professionalism for our website and promote our business. You can find perfect bloggers in all Digital Marketing companies.
Otherwise, business holders who have the interest to share something about their business can do self-blogging by arranging content in a particular format.
We want to inform you that Digital Aroma provides the Best Bloggers in Vijayawada. Our team will analyse your business and create attractive content for your website. We create different kinds of blogs regarding your products and services by using unique content.
How to be Best Blogger | Blogging Steps
Every blogger either normal or professional must follow some blogging steps while creating the blogs. By following some basic steps, we can make our blog professional.
Due to this reason, we want to mention basic steps that every blogger should follow while creating blogs. These steps will help your blog to get a clear structure and understandable easily to the readers.
Digital Aroma the Content Writing Agency will write the blogs based on the below strategy.
1. Decide the Topic of Your Blog:
Choosing the blog topic is first and foremost which is done to be very careful. Blogger must decide the topic in which he/she is thorough. Even though it is a common topic, we must provide the best and unique content.
2. Choose Your Blogging Platform:
After choosing the topic, the immediate thing is to decide on your blogging platform. We need to choose our blogging platform by considering a few important things such as how many plugins does it contains, how portable and convenient it is etc.
I think many of you choose 'WordPress'. Because WordPress contains countless plugins and is very comfortable to work with. Other than this there are other platforms such as 'Blogger', 'Tumbler' etc.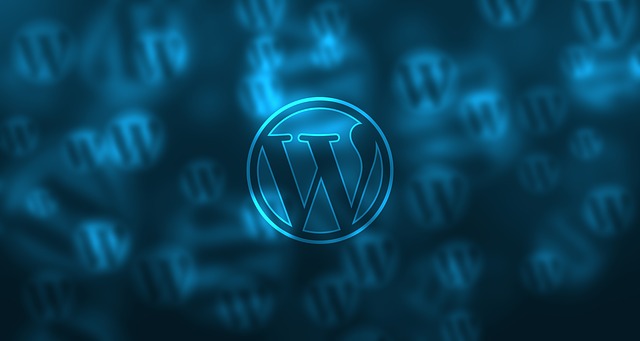 3. Choose a Host For Your Blog:
The next step is to choose the web host for your blog. You have come up with three points while choosing the web host. They are
Uptime: You want a host that won't go offline randomly.
Support: You need fast support from actual experts if something goes wrong.
Price: You deserve fair pricing – and no hidden fees!
4. Pick a Domain Name:
Basically, Picking a domain is very important for the business process as for example we include our website name in the URL and that will be the domain of our website. We must choose a domain name in such a way that it should be related to our business name. For further Digital Marketing Services, the URL is important to give prospective processes for the customers or clients. Also, it should be user friendly for the search engines to crawl to websites by the relevant keywords.
5. Get Started With Your Blog:
After choosing the domain name, start writing your blog. Select the appropriate titles and content before starting the blog. Arrange the whole content and decide which piece of content should come under which section.
6. Choose and Customize Design:
Once you have started your blog, customize the design according to your content. Choose attractive designs based on the type of content.
Design each part of your blog very effectively by using a number of plugins available in the blogging platform. Don't forget to put call action buttons and share buttons after completion of the blog.
Rules To Be Followed While Blogging
Writing great blogs for your business will increase the value of your business. Our content should be interesting and unique among others. At the same time must not exceed the Blogging rules while writing blogs.
Follow the below rules for sure while writing blogs especially business blogs.
Use Short Sentences
Upload Genuine Content
Update your blog regularly
Always use Images and Videos
Add call button
Prefer a Professional blogger
Do not upload much content about you or your company
Web Content Writers who are writing Business blogs must and should follow the above rules to stand top among your competitors.
Click Here to know more Rules and Regulations of Blogging
It is an easy task for the bloggers to find out the content and update it in the blog if they are most relevant to the topic and understand the current situations on Digital Marketing Latest Trends. Here are the Blogging Tips useful for bloggers to maintain their own strategy while writing the blog or an article.
Blogging Tips
No doubt that every blogger will write perfect blogs according to their topics. But writing the perfect blogs is not enough. Readers should show some interest in our blogs while reading.
So, we want to share some blogging tips with our readers. So that you can make your blogs more readable and attractive. These tips will help every blogger to put some unique content that is sharable among your competitors.
Make it Simple
Solve your Readers problem
Serve your readers like a waiter
Become friends with other bloggers
Get ideas from your Audience
Understand your Audience
Be Original & Interesting
Be Transparent
Maintain Consistency
Add Value and get more Readers
All website Content Writers are advised to follow the above tips to become the best blogger.
Click Here To Check More Blogging Tips
Conclusion
We know that Blogging is a common topic as there are millions of bloggers and everyone have some basic knowledge about blogging. But we thought to share something beyond the basic information. One more thing to inform that Digital Aroma provides the best bloggers in Vijayawada. So, needed candidates can utilize it.
If you have any doubts about how to be the best bloggers, you can put your queries in the below comment box. You can also consult us through the below address to clear doubts and to know about Content Writing Services in Vijayawada. We are providing Free Consultation. Thank You 😊
For more information on digital marketing services in Vijayawada and our packages