Top Digital Marketing Trends in 2022
Outline: In this article, we will see about the latest trends on digital marketing, how these digital marketing trends work in the year 2022 and what are the stats that comes over these trends by providing the resources.
The Digital Marketing boom is increasing every day. As a result, new trends are emerging in Digital Marketing. We have already shared a blog on Digital Marketing Trends 2022.
For the sake of our readers, we are updating the blog Digital Marketing Trends 2022. This blog will contain the latest Digital Advertising Trends and techniques which helps your business grow. So, check out Digital Marketing Trends 2022.
We will discuss about The Top Digital Marketing Trends in 2022:
Demand on Content Marketing
Search Engine Optimization
Social Media Marketing
These three channels are very much important for every type of business that increases the number of visitors to a website and also reaches high-ranking placement in the search results page of search engines.
Demand on Content Marketing: (Simple quote: No Content – No Marketing )
Content marketing is growing day by day like the cornerstone of all marketing by driving strategies into 2022.
As per the survey, most of the people voted for the video content comparing to blog posts, images and podcasting.
It is focused on creating and distributing valuable, relevant and consistent content to attract clearly defined audience to drive profitable customer action.
There is a huge demand in this coming trend about creation and sharing content in a form of different types of aspects such as videos, text, images etc.
For promoting content we all need some positive things to do like creating calendar, using segmentation, customizing message for each channel, experiment and optimize the content then analyze your results.
Look at content performance on monthly and half yearly basis as per search engines and quires demand.
There are content audit, event based audit and content needs as for making up long term assessments to schedule an audit.
"Content that is intelligently personalized to your customer's needs".
Refer:  Content-Marketing-Trends-2021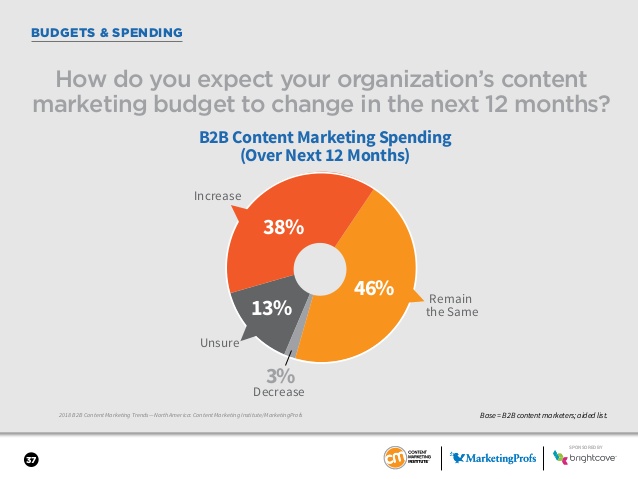 Video Marketing has become the most popular means of marketing products and brands. A survey has declared that Video Marketing has increased the sales rate up to 70%. Consumers say that products video will make them feel confident while buying products online. Due to this reason, many brands have started Video Marketing. When we are talking about Video Marketing doesn't stick in YouTube. You know what!! Live Videos are getting more popular on Facebook and other Social media platforms. 360-degree video allows for a more interactive experience. As the usage and quality camera of mobile has been increased, many business holders are trying for personalized Video Messages rather than phone calls or emails. This type of marketing is called the 1:1 Video Approach. So, Video Marketing is the top most Online Marketing Trend.
Search Engine Optimization:
The process of promoting your content in a systematic and with search engine guidance rules that leads to get high ranking in the SERP.
Google search engine results pages(SERPs) are changing dramatically.
In 2020, Changes of Meta Description and Snippets characters limitation by Google.
In 2020, We'll see more measurement of conversational UX/voice search. Google creating Analytics for voice commands.
Use "OK Google" voice searches & actions, You can use your voice to do actions like search, get directions, and create reminders. For example, say "Ok Google, do I need an umbrella tomorrow?" to see if there's rain in the weather forecast.
In 2020, Visual content is moving fast and having huge growth. Content and backlinks are the foundation of SEO.
In 2020, Google said that "Comments are better on-site for engagement signals for SEO than moving to social.
At 2020, provide unique & fresh content on the website with your primary and secondary keywords.
In 2020, User experience for SEO will become even more important. Google said that the main goal is on the USER, Proper SEO will draw customers to your website, thereby improving your search rankings while UX helps a visitor to locate the needed information on your website and helps in starting a relationship with your prospective customer.
Progressive Web Apps (PWA's) are truly changing the way we use the web today.
Here are some: Best Practices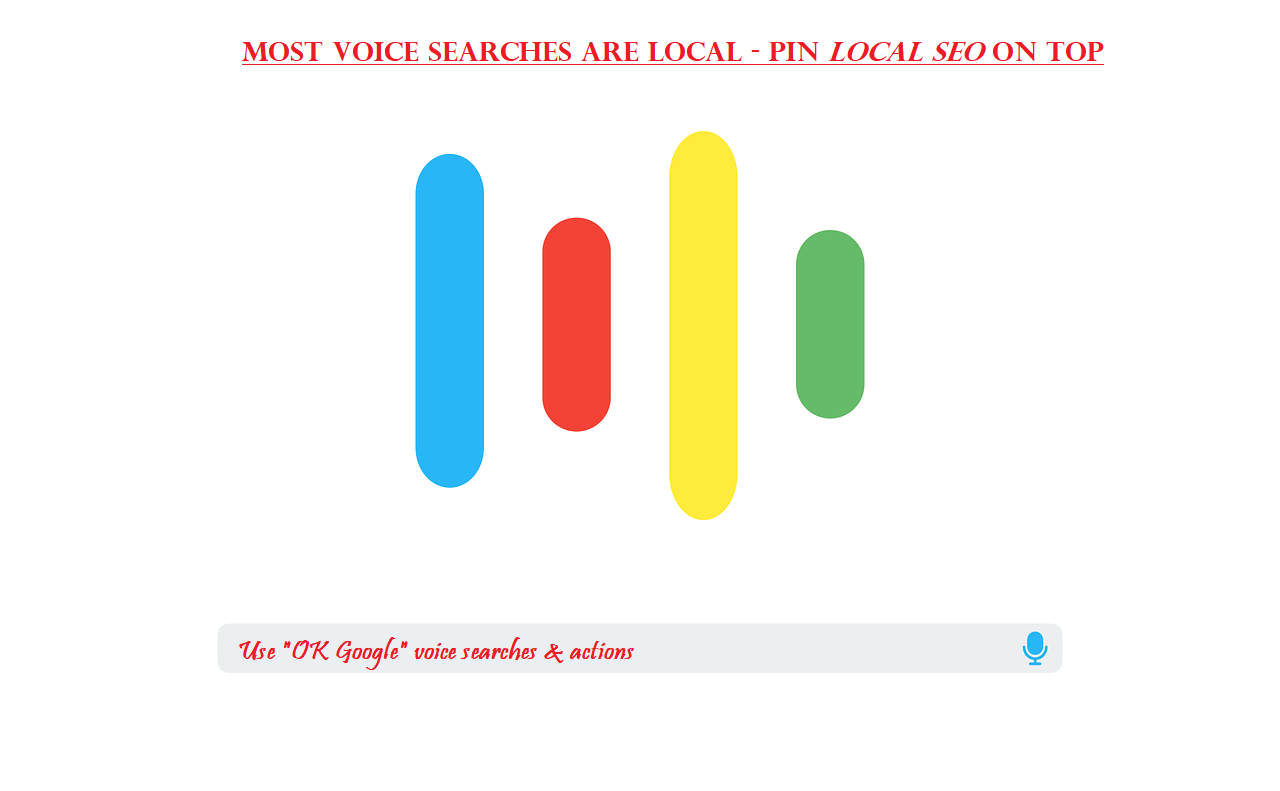 Social Media Marketing Trends 2022:
In past months, Facebook introduced live video. Twitter made it easier to fit your message in 140 characters.
Snapchat added collaboration features. Pinterest launched promoted video.
In 2022, Chatbots are having huge demand as half of the customers are interacting by chat.
The new technology, called augmented reality, enhancing quality of the real world with the digital information and media, such as 3D models and videos are overlaying in real-time the camera view of your smartphone, tablet, PC or connected glasses.
User Engagement is very much important for the business so as to promote the product or services the user staying for the content makes interest and think about it. In 2022, social media marketing makes reaching content to targeted audience and targeted location easily by VIDEO ads.
Creating an event, connecting with all types of companies and celebrities, promoting products are very easy in social media that can reach public easily as trend changes with digital marketing year by year.
Concept of Viral around the social media is highly impact on news channels and other type of media channels that publishing the content double and triple. It is very fast growth of viral content in social media to increase their own business as to attract users creatively.
The Social Media platform which is threat-free is known as the Instagram platform. As it is free from threats, many business individuals are shifting their business to the Instagram platform.
Instagram has become the best and most well-known platform for all kinds of business, especially eCommerce sites. Candidates who have shifted their business to Instagram are on the positive side of Digital Marketing.
By this, we can say that 2022 Instagram will be all about business feeds, brand stories, content advertisements, product likes and shares. Business people who will take Instagram marketing seriously should concentrate on increasing followers.
Facebook Messenger Marketing
Facebook Marketing has always number 1 position in Social Media Marketing. But the survey has declared that Facebook Marketing levels are going down.
But to our surprise, Facebook Messenger Marketing is an upcoming Marketing technique that stands top among all other marketing techniques. In the mid of 2022, lots of marketers have observed the power of Facebook Messenger Marketing.
The key reason for this is, Facebook's organic search is dead. A Single Facebook Messenger Broadcast has at least a 50% opening rate, a much larger opening rate than that of email and SMS marketing. So, Facebook Messenger Marketing is also the best Digital Advertising Trend.
Other schemes in 2022:
Google will stop using the old AJAX crawling scheme in Q2 2022. Googlebot will render the #! URL directly, making it unnecessary for the website owner to provide a rendered version of the page.
When it comes to marketing tactics, unfortunately there is no "Best if Used By" dates. But that doesn't mean what worked last year — or even last week — will work today. In fact, some of the most popular digital marketing trends have reached the end of their shelf life and are well beyond their expiration dates.
Mobile users are tending to spend more time than ever with their smartphones, with the excitement to watch videos online being proportionate as well. It is clear from the following stats that online video is growing rapidly in popularity.
YouTube registers more 18 and above years-old audience during peak TV hours than any cable TV network.
Advertisers on prime time broadcasting TV could gain 56% more audience of 18 to 49 years-old through advertising on YouTube.
Plainly from statistics, it does not come as a surprise that Facebook recently revealed a count of 1.65 billion active users (data from April 2016) watching about 8 billion videos each day.
Many people will talk about Artificial Intelligence, but only a few will understand. So, let us know what actually AI can do for business and how does it help the business.
AI can analyze consumer behaviour and search patterns, utilizing data from social media platforms and blog posts to help businesses understand how users and customers find their products and services.
Artificial Intelligence also provides Information tips and advice to users by getting into conversions. By this, we can say that a business that is going to adopt AI in 2022 can save cost and accelerate growth.
Visual Search enables users to search the desired products with images. This is also called image search. Now a day people use to image search the products to at which online store they are available.
Pinterest already incorporated the Visual Search feature. They came out with Lens, a new visual search tool that allows users to take a photo of an item to find out where to buy it online and search for similar products, or view pinboards of related items.
CamFind is a Visual Search mobile app that enables users to find information through image search. Instead of typing queries into a search engine, you can directly search through images to find similar images, price comparisons etc. You can also take a picture of a movie poster and CamFind will show you movie information, trailers, showtimes, local theatres etc.
Conclusion
As Digital Marketing Trends are updating regularly, we thought to share them with our readers through this blog. Our advice is to follow the above Online Marketing Trends carefully and incorporate them into your business.
Still, if you have any doubts about Digital Advertising Trends 2022, post your doubts in the below comment box. Or else you can also consult Digital Aroma to clear your doubts about Digital Marketing Trends 2022.
For more information on digital marketing services in Vijayawada and our packages