Hello students, hope you all are doing well. Today we have come up with the most useful, helpful and interesting article i.e. 5 Reasons To Start Your Own Blog While Studying.
This article is helpful to all students who want to stand unique. And especially the candidates who have a passion for blogging are advised to follow the entire article without any skip.
Blog Contents
What is Blogging?
Why Students Should Blog?
Things to Know Before Start Blogging
5 Reasons To Start Your Own Blog While Studying
How To Start Blogging While Studying
Final Conclusion
So above all are the blog contents framed in the blog. Let's get started.
What is Blogging?
In simple terms, blogging is sharing some news or information online through websites. The information can be business-related, promotion-related or anything else.
When we want to explain about flash news, or a new gadget, or a new product we can start a blog on that. It is like an online journal where people can access them and read whenever they want.
Why Students Should Blog?
It is a 2022 competitive world. All students who are pursuing their studies should remember that career competition is too high to imagine.
If we observe 8 students out of 10 will have an interest in writing. By taking this point seriously students can develop their writing skills and also make their profession in future.
Apart from that, there are a few reasons to start your own blog while studying. They are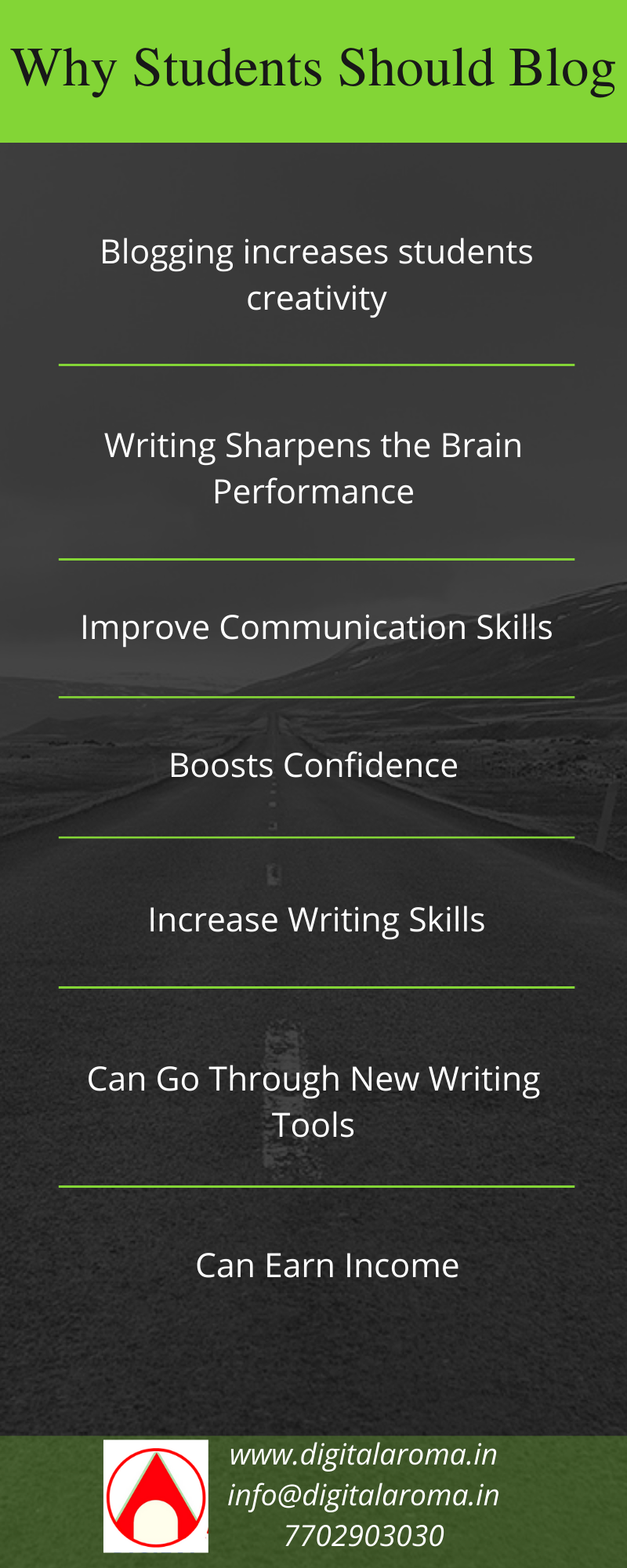 Above all are some powerful reasons why students should blog. To know complete details about them, access the below link.
List Of Top Influencers start their career with blogging & become success.
All these 5 people have started their blogging career with passion and some random reasons. But taking it seriously, now they have become icons of blogging.
Full Info On Why Should You Start Your Own Blog While Studying
Things To Know Before Start Blogging
Most of the students as they were not aware, think that Blogging is just writing content and publishing on the website. But actual blogging involves many things.
So if you are the one who wants to start your own blog while studying, but don't have the correct idea about it then you are at the right place. In this post, we will share the entire stuff regarding blogging.
First of all let us know few things before start blogging
Do not Start Blog to become a Rich
Know How To Choose Topic For Your Blog
Select Potential Niche that can bring Traffic to the website
Make Sure you add Domain Privacy Protection
Make sure that you are qualified writer
Blogs actually takes much time to rank for the beginners
Use WordPress Site to publish your blogs
Research and Install all useful & recommended Plugins in wordpress
Use attractive Theme for website
Learn Basic SEO Optimization Skills
Make sure that you go through all these ten points before starting a blog. These points will give you enough knowledge to start your own blog while studying.
There are many benefits of blogging for students. But benefits only come when we implement everything in the right order by taking the right decisions. So we have shared guide points for the students.
5 Reasons To Start Your Blog While Studying
If we observe students have different talents other than academics and studies. Some can sing, dance or some others are well known as sportsperson etc.
Likewise, blogging is also an art and talent. If we improve that talent by putting in some effort we can become professional bloggers. So I suggest all the interested candidates start their own blog.
Below are a few 5 reasons to start your own blog while studying.
1. You Have Time
Everybody will have some free time only in their studying time. Once after the completion of studies, you will get busy with jobs and other professional careers.
So if you want to do something, start now before completing your studies. It will help your future career a lot. This is the topmost reason why should you start your own blog while studying.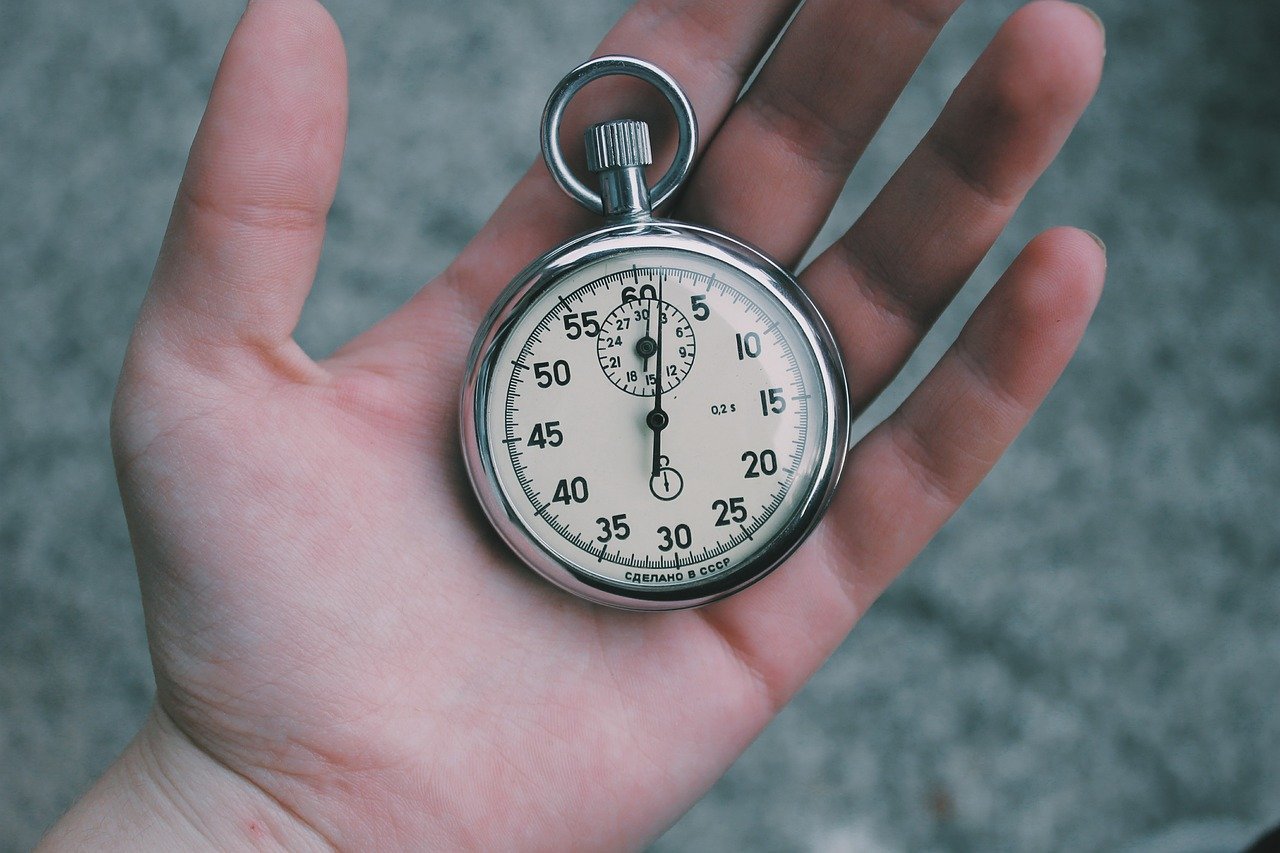 2. Blogging Expands Knowledge
Of course, blogging expands knowledge in many terms. You may read many other blogs, use different image creation and video creation tools, various analytics tools to track the performance of your blog etc.
Apart from that, you will get knowledge on how to discuss certain topics in the comments. This is also another reason why should you start your own blog while studying.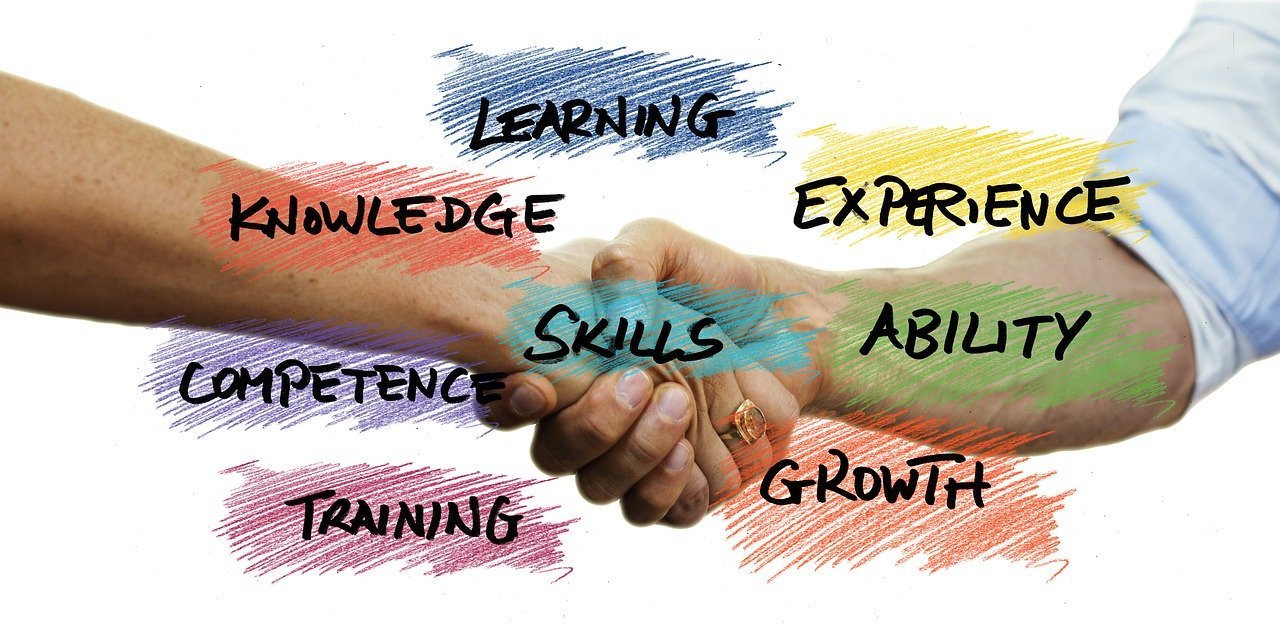 3. Network With Professionals
Couple your website with social media platforms to connect with industry professionals. Twitter is the best platform to get in touch with professionals.
Not only on Twitter but also on many social media platforms will help you to build a strong network with co-bloggers.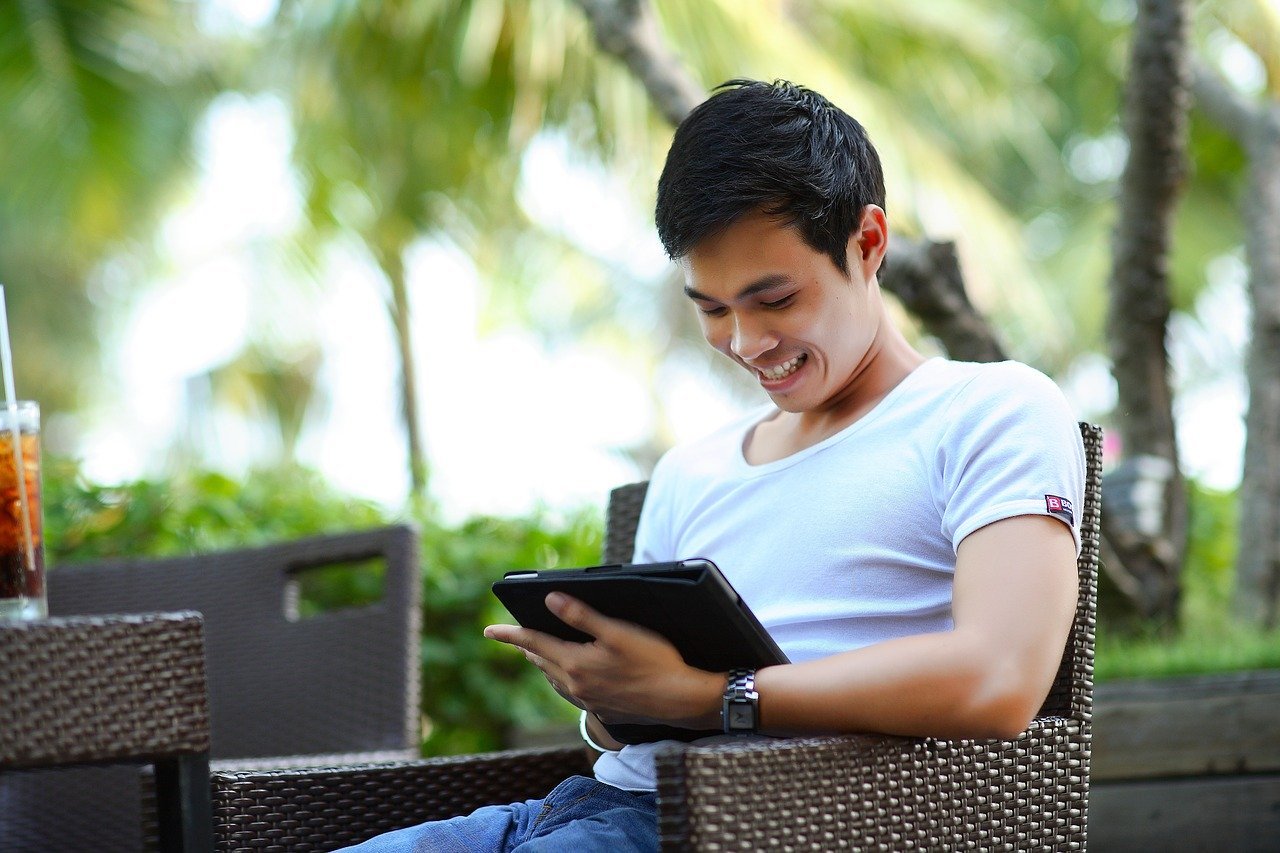 4. Showcase in Your Resume
When you attend interviews almost all candidates' resumes are similar with academic scores, skills, projects etc. But recruiter looks for something unique in resumes.
Your blogging skill can be that unique thing that attracts recruiters. Through that, you can show your skills, determination and your consistency as proof.
5. Helps You Make Money
Blogging, if we do it in a perfect way by keeping all efforts, it also helps us to earn money. But it will not possible from day 1. Then how is it possible?
It is possible through a technique called monetization. When your blogs are eligible for AdSense by meeting their standards, Google will display ads on your blogs. When anyone clicks on those ads you will get some money.
Hope this information helps you understand the reasons why should you start your own blog while studying. Check the below link for some more information.
Know More About Benefits of Starting A Blog
How To Start Blogging While Studying
Starting a blog is not that easy thing. It has to be done in a perfect way in a step by step procedure. And you need to have content writing skills. You can also join Content Writing Course to become a professional writer.
Right from the domain selection to website execution, every step has to be taken carefully. There should not be any technical issues.
We have already written a blog on "How To Be Best Blogger". Check out the blog link given below on how to start blogging while studying.
Check Out Blogging Steps To Execute a Perfect Blog
Final Conclusion
In conclusion, we want to advise each and every candidate to develop a habit of writing. It may help you in your future career. We also want to inform you that as Digital Marketing is becoming the trendiest platform for jobs you can easily be hired by recruiters if you have blogging skills.
Still, if you have doubts on the Reasons to start your own blog while studying, post them in below comment box.
Learn Advanced Modules in Digital Marketing
– Max 6 Students Per Batch
– Learn From Experts
– Batch Starting Soon